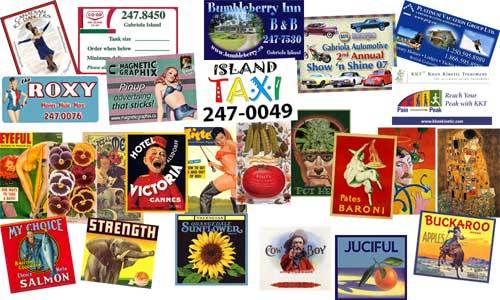 Magnetic Graphix specializes in printing in full color directly onto thick flexible magnet.
It's a unique printing technique that can be applied to business cards, promotional magnets, vehicle signs,
or a line of colorful images for retail.

We have hundreds of images derived from classical fine art, vintage packaging labels,
Westcoast totem photography, and more...

wholesale and custom printing orders are welcome
inquire about our prices for size and quantity


"pinup advertising that sticks"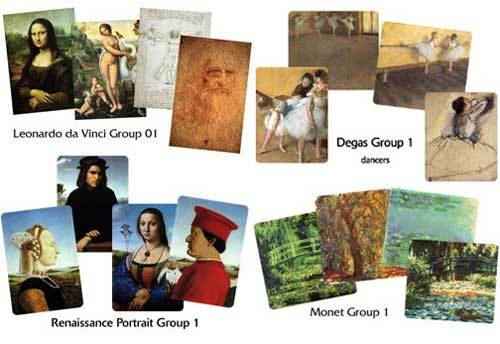 Our selection of Impressionist and Renaissance art includes work by
Degas, Gauguin, Monet, Renoir, Seurat, Leonardo, Raphael... to name a few.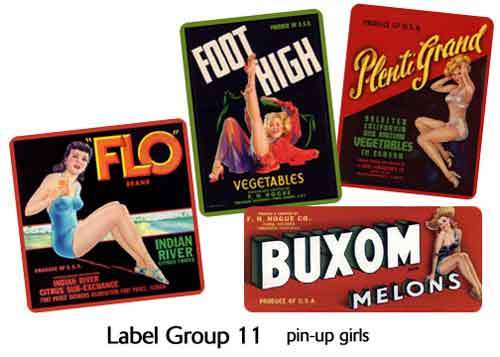 Each magnet measures approximately 2 by 3 inches
(some are approximately 2.5 x 2.5, 1.6 x 3.5 ...)
All magnets have round corners.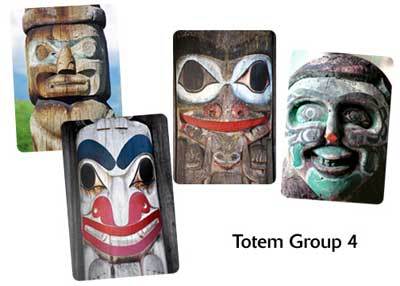 Images are printed directly onto thick
flexible magnet with a strong pulling
force, no laminated paper to peel off.
Makes colorful note clips on the fridge,
file cabinet and other ferrous surfaces.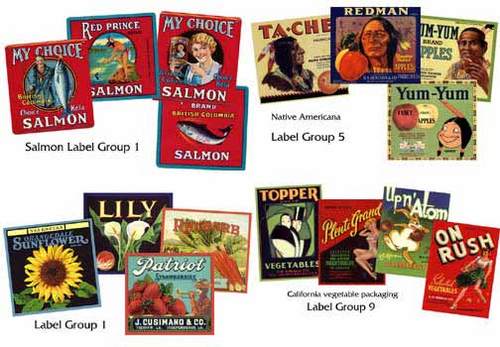 Our magnets retail as groups of four at $12.95 for each group
with shipping included. See the online Shop for a large selection
of groups and the purchase details.