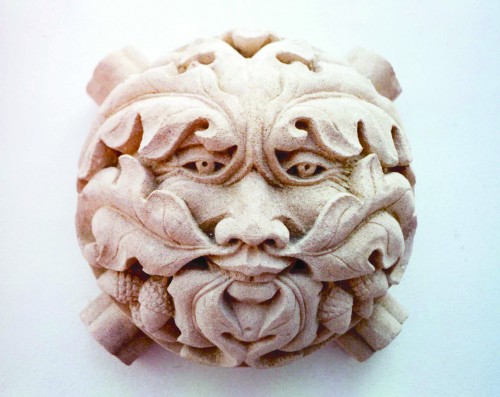 The Greenman is a symbol I use for my business. The Pagan God of the Forest- of Death and Regeneration- is for me the ultimate in archetype.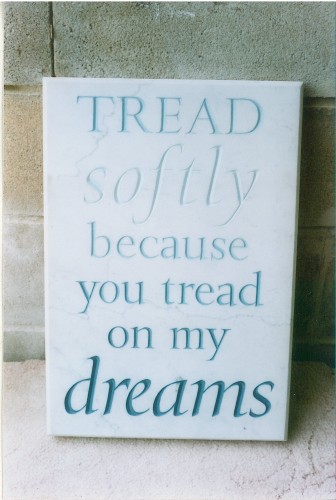 Letter cutting is one of my specialties. I can cut letters for memorials, signage and architectural use. This was cut in Carrara Marble and colored , to be placed in a garden as a stepstone feature.
This is a restoration of a Victorian Head of Plenty, which was made to replace 1 of 4 on the Bank of England, London in 1987.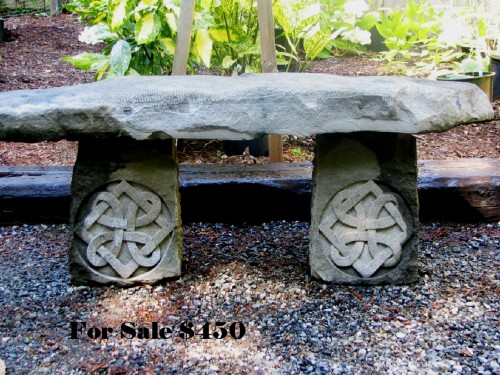 Garden bench with Celtic knotwork Gabriola Green-grey sandstone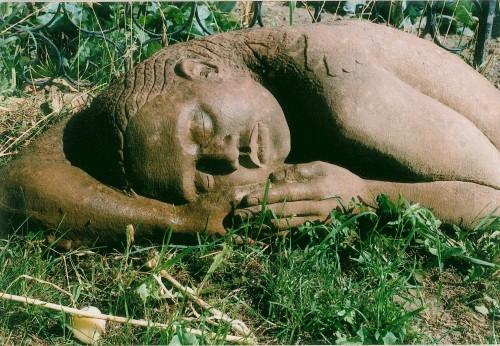 This is a Sleeping Figure Touched by a Guardian Hand made in St.Bees Sandstone. It lives in a garden in Shepperton, England.