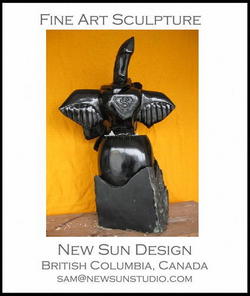 URBAN-ANIMISM is Modern Spirit - Sculpture by Sam Michael HESSE.

Works of fine art sculpture that invite a union of nature with the urban environment for the purpose of portent and guidance. When we are lost in the wilderness, we must look to the wild for a way.

Traditionally, spirits were offered to people by way of ritual performed by the Shaman or a Priest for the purpose of transformation and the re-birth of the soul. For modern aboriginal people, spirits are kept alive across generations by their carvings; just as books and the Word preserve the spirits of the saints and prophets in libraries and monasteries. The tradition of spiritual transformation can be found in all religions, notably in the promotion of change or reversion toward an ancestral example.

"As in sermons, to touch the imagination of the devout it is necessary to introduce 'exempla', not infrequently jocular, so also the discourse of images must indulge in these trivia. For every virtue and every sin there is an example drawn from bestiaries, and animals exemplify the human world."
(Umberto Eco)

Title: West Coast Emergence - 2010
Medium: Kootenay Black Chlorite
Dimension: 4.5 feet tall x 3.5 feet wide, approx. 500 lbs.


Like the mythological story of the Phoenix from the Ashes, the Cormorant, a slick black deep diving
carnivorous bird inhabiting Coastal BC waters, is here re-born as the Master of Mediums dependent
on the Sun for his transformation.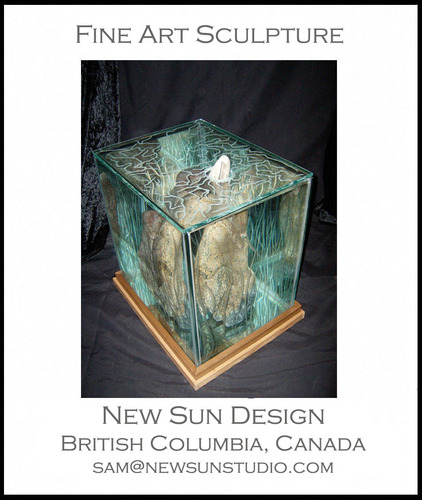 Title: Prophecy in Real Time, 2008 (3 pieces with water component)
Medium: Brazilian Stone and Glass
Dimension: 20 inches x 18 inches x 15 inches.
Collaboration with Todd Robinson - Cascadia Glass.



The Cormorant personified as a young bohemian in transformation from absurd reason to established norm. Submerged in the waters, he breaks free from his glass box, to rise above a steadfast reflection.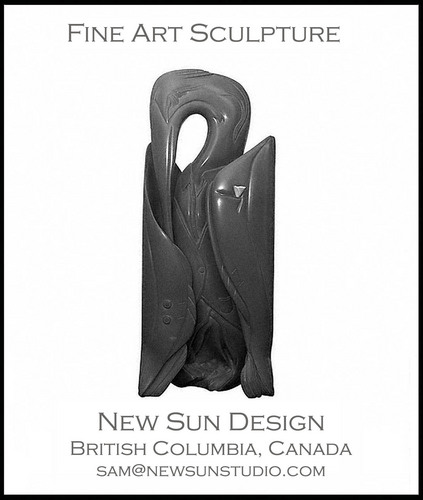 Title: Business in BC, 2006
Medium: Vancouver Island Argillite
Dimension (main piece): 24 Inches x 12 inches x 5 inches deep (approx. 50 lbs)


The West Coast Cormorant personified as a Business Professional. He has a slick stylin appearance with a lethal strike and a mastery in many mediums.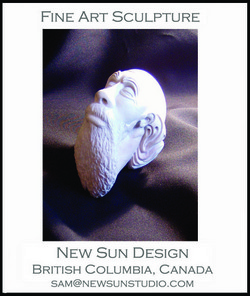 Title: Lao Tzu, 2009
Medium: Pyrophyllite


The lines of Lao Tzu were an enduring meditation while I was working in Suzhou, China in 2009. It is said he left no traces but his famous manuscript, the Tao te Ching, a treatise on the Art of Living.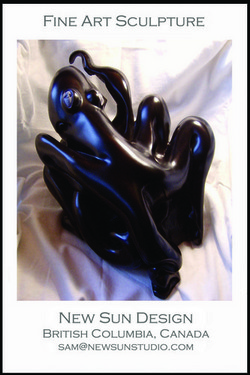 Title: Octopus with Stiletto
Medium: Pyrophillite


She was more than a little ashamed that in order for her to get around in the world she had to continuously spread her legs; although, she was none the less extraordinarily beautiful, incredibly talented, and very comfortable at great depths.