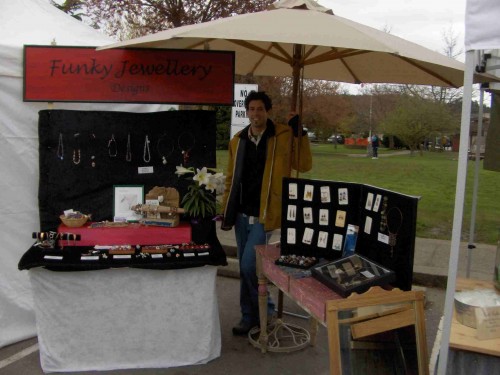 Look for the 'Funky Jewellery' sign at the Saltspring Saturday Market and
discover Alex's artfully inspired hand-made creations in Silver, Copper, and Gold.

Our favourite products are the CHERRY EARRINGS and WOODEN HOOP EARRINGS; very funky! very different!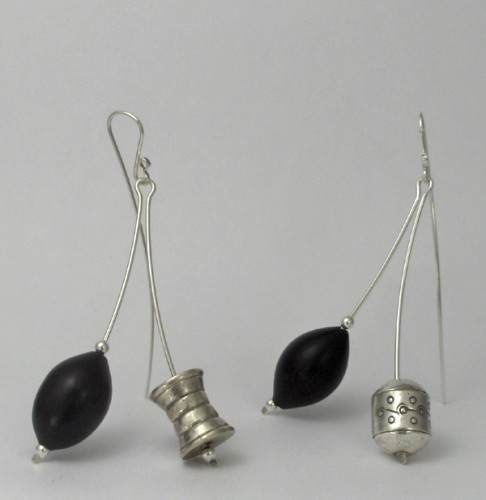 CHERRY EARRINGS BY ALEX LYONS contact artist biography
DRAMATIC & BOLD - For the successful woman


Left: Ebony and Thai Silver Bead "CHERRY EARRINGS"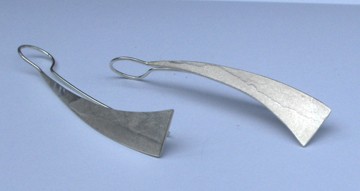 STERLING SILVER EARRINGS BY ALEX LYONS

Artfully Crafted, One-Piece-Construction, Original Design.


Left: Textured Silver Sculpted Earrings $109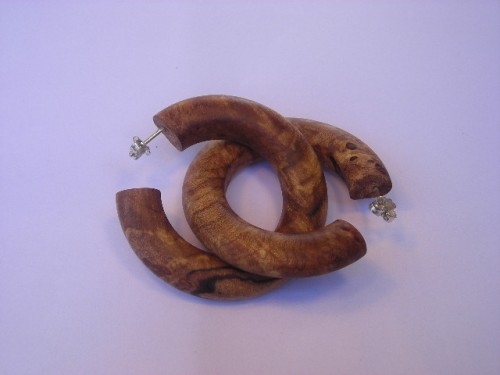 Beautifully Finished Exotic Hardwood Beads Tastefully Set in Sterling Silver Wire Works.


Left: Big Leaf Maple Hoops, 2'diameter $89