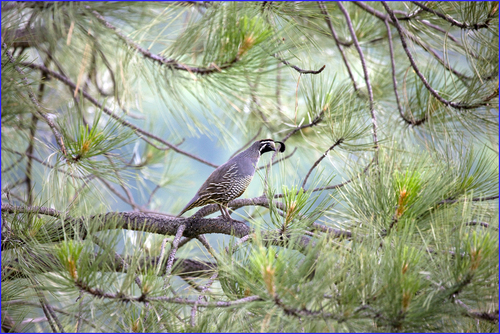 Quail in Ponderosa Pine
by Elliot Teskey, Fine Art Photographer

Mission Statement:
The Boundary Artisan Association exists to ethically represent Artisans that live and work in the Boundary Region of British Columbia, through, networking with other community arts, culture and business organizations, encouraging arts and culture within the community, initiating cultural tourism opportunities, and promoting a unified "brand" of Boundary artisan work to the public. The Boundary Artisan Association will assist Boundary Artisans with marketing strategies, encouraging and facilitating excellence in craft and in the business of craft.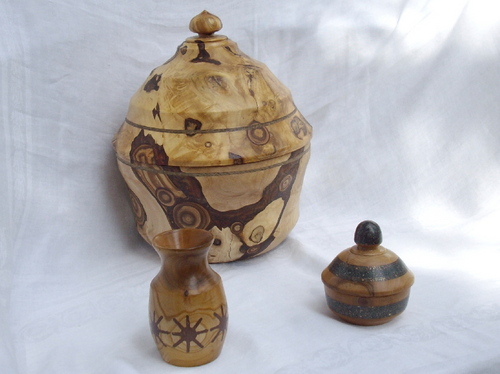 Turned vessels with inlaid stone and local Doukhobor brick, from local woods by Alex Semenoff

4th Annual Boundary Artisan Studio Tour -- 3 full days in 2010 -- August 14 and 15 and September 25, 2010


-This year's BAA Studio Tour joins the Columbia Basin Culture Tour for a two day celebration of arts, culture and heritage in the Boundary and the Columbia Basin. Join us for a broad cultural experience which includes the Boundary Artisans in their studios as well as galleries, museums and art centres from Christina Laek to Eholt. With even more venues and expanded to a full weekend of fun, you are invited to discover the cultural and creative face of the Boundary at the 4th Annual Boundary Studio Tour.

A second Saturday Studio Tour Day on September 25 will allow yoiu to visit those artisans that you missed in August or go back for a second look. The BAA Studio Tour is a great excuse to discover the creativity in your own neighborhood, or take a road trip to experience the inspiration in studios farther afield. Self directed and free just grab the map and go.

Download the tour brochure at
http://www.boundaryartisans.ca/Studio%20Tour.html


The Boundary Artisan Studio Tour begins at 10am to 5pm, Saturday August 14 and 15 and Saturday September 25. There is no admission charge at any of the studios on the tour.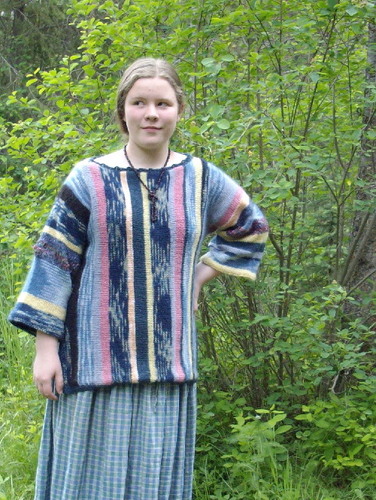 Tunic in Natural dyes, Hand spun, hand dyed, hand knit by the fiber artists at Joybilee Farm

The Boundary Artisan Association sponsors professional development workshops on the Business of Craft for Artisans.




Our Fall workshop will focus on Website design for artisans, with Robin Dalziel, MBA, CGA and artisan at Joybilee Farm.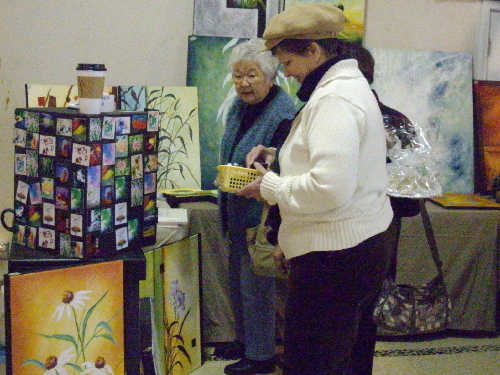 Acrylic artist, Bonnie Popoff, speaking to visitors,at the 2nd Annual BAA Christmas Faire

4rd Annual Christmas Artisan Faire
December 3 and 4 at the Grand Forks Art Gallery
This is our crowning event of the year, where the Boundary Artisans partner with the Sopranos & Co. Youth Choir to bring you a weekend of seasonal music, quality artisan work, and refreshments. Every thing is made by hand in the Boundary. 20 professional artists and artisans are featured with their best work for your pleasure.

This is the only event of its kind in the area and is sure to be a special time.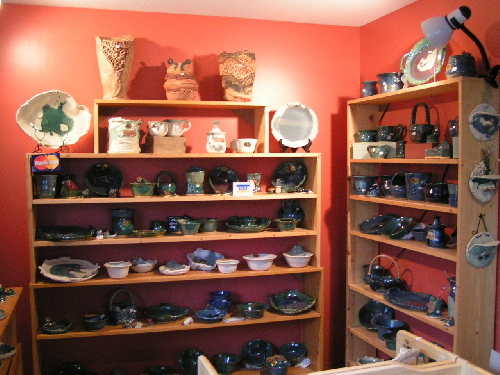 Work by Potter, Marita Fiebiger of Pottery Etc.

The work of some of our members are showcased on this page.
Our members are veteran professional artisans, artists and emerging artists.
New members are welcome.