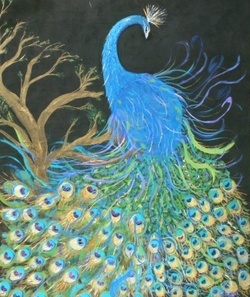 Balance and Rebirth - SOLD -

Acrylic, Stretched Canvas 20" x 24"
The Peacock is related to the Phoenix therefore Rebirth, Balance, protection, the blending of five colors in its feathers is a sweet blend of harmony, showing your true colors.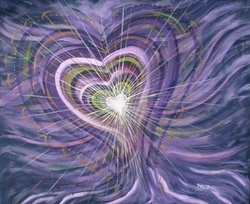 Emerging Heart

Acrylic, Stretched Canvas 20"x24"
$375.00

The heart in relationship to unconditional love, the colors are of the higher spiritual vibration, reminding us to unite as one.
Beings of Light

Acrylic, Stretched Canvas 20"x24"
$375.00

The unseen beings that surround us in our daily lives, those that guide and direct us, support us in everything we do.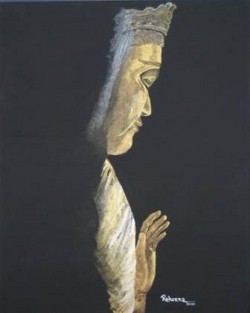 Buddha

Acrylic, stretched canvas 16"x20"
$305

Peace, Love, Harmony, and Acceptance.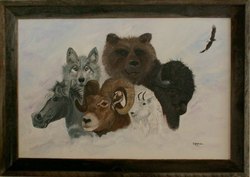 Animal Spirit Totems

Acrylic - canvasboard 24"x36"
$900.00 w/barnboard frame

Guides along our way...The horse - power, The Wolf -friendship, The Bear- Awakening the power of the unconsciousness, The Buffalo-manifesting Abundance through right action, The Mountain Goat - sure footedness, Bighorn Sheep - reaching new heights.