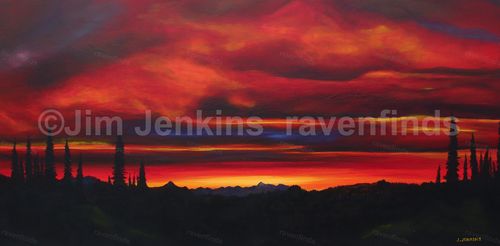 Hello and welcome to the Cowichan Valley!

Jims' insight and passion for nature, his fellow creatures and our coast is very apparent in his paintings and photography.

"I strongly believe in co-existence with our fellow creatures and try to raise this awareness throughout my art and everyday life. Through my images and paintings I hope to share my great respect for the environment and the inspiration I receive from it." JJ

We hope you will visit the website to see more. www.ravenfinds.ca

copyright 2022 Jim Jenkins
ravenfinds studio
all rights reserved

We offer personalized corporate greeting cards for your clients at special batch rates.

Individual card prices start
at $4 each.

Some limited sized prints are available on request.