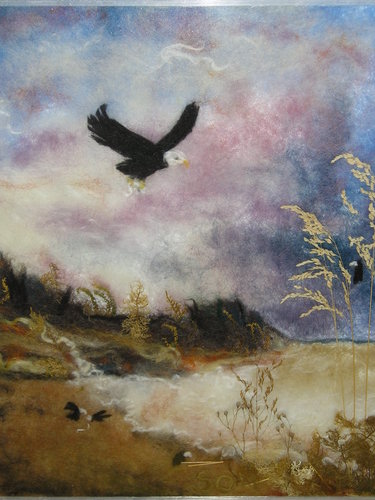 Solvig Olsson was born in Sweden and raised in Vilhelmina. (Lappland, Northern part of Sweden). Solvig works in different medium including oils, acrylics, Batik, Indian ink, and wool.
These works in wool are made from sheep wool, dyed with natural dyes and accented with dried moss and grasses.

"Feeding Frenzy at Mystic Beach"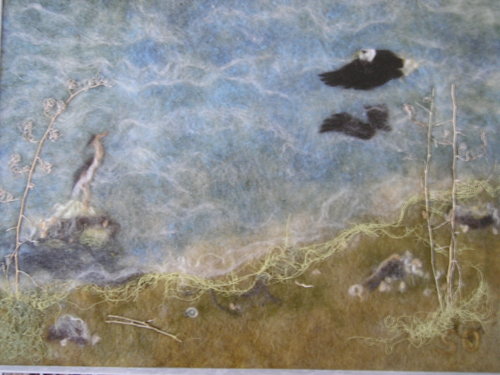 "Sharing Natures Food Supply"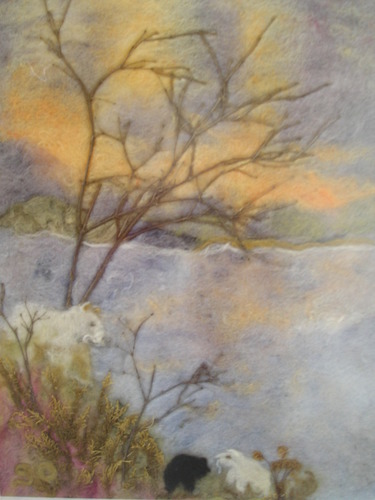 "Spirit Bear
Teaching her children the Art of Sharing"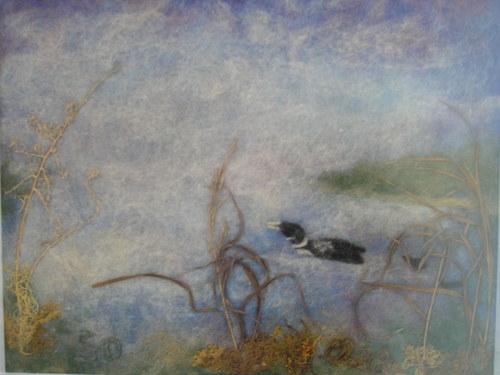 "Showing her children where the food is"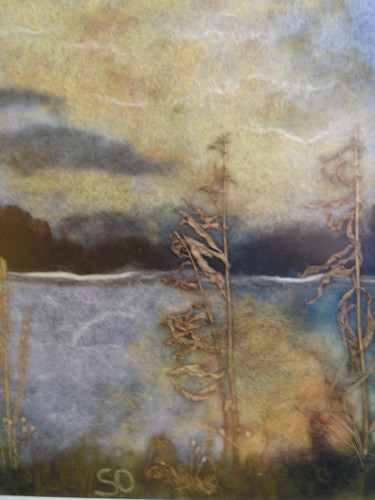 "Awakening to New Hope"