British Columbia Travel Guide

The unofficial BC Travel & Tourism Guide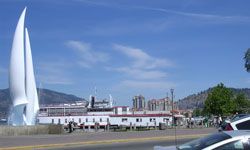 Sample some of British Columbia's most acclaimed wines, take in days sunbathing at the sandy lake shoreline in the summer, hit the hills in the winter to get in some fantastic powder, or sink a few shots on the long greens on the golf courses who boast some of the longest dry climate records in the country, this is Kelowna!


A young city in terms of the world's history, Kelowna's business centers and year round sporting opportunities create lifetime visitors. Why not live and play here? For those visitors who get the chance to come here, the experience of the outdoor recreation; boating, winter sports, great hiking, camping and festivals truly fuel the human spirit.

Visitors can pick favorite sport, dining delight or choice of pillow to make their stay perfect and Kelowna delivers. Tour Kelowna's wineries and vineyards now heralding some of the industries greatest awards, or a ski vacation of a life time!

There is something for everyone in all four seasons of the year in Kelowna!

Kelowna is approximately 150 kilometers north of the United States border and 400 kilometers east of the major west coast city of Vancouver. Flights are direct from most cities in Canada.

Population: 145,445

Highlights:
Wine Tours
Breweries
Plenty of parks and hiking trails
Lake side retreats
Year round festivals
Terrific Winter Sports
Nightlife & Casino
Boating, fishing and charters
Camping
Father Pandosy Mission
Guisachan Heritage Park
The Benvoulin Heritage Church
The Laurel Building
Galleries and Gardens

History:
Named after the Interior First Nations Salish people's term for grizzly bear, Kelowna was a seasonal hunting and gathering ground for the natives for over 4,000 years prior to the arrival of European Settlers.

Father Pandosy, an Oblate missionary, happened to be the first settler in area, in 1860, who prepared an area of land near Mission Creek for his Mission Farm. It would later become one of the regions largest (nearly 2,000 acres) and productive farms in the Okanagan Valley up until 1908 when it was sold. The historical buildings and approximately four acres have been preserved and are open to visitors.

Downtown Kelowna, once the centre of the Okanagan fruit-packing industry now thrives with attractions, galleries and historic sites.

Climate:
Summer average 20 degrees Celsius
Winter average 5 degrees Celsius
Kelowna Accommodations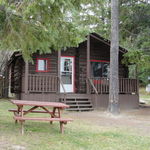 Where the fly fishing is the best in the west by the dam site. Come relax with family and friends in a mountain lake natural setting.

Kelowna Things to Do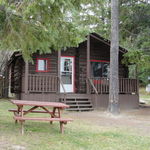 Where the fly fishing is the best in the west by the dam site. Come relax with family and friends in a mountain lake natural setting.