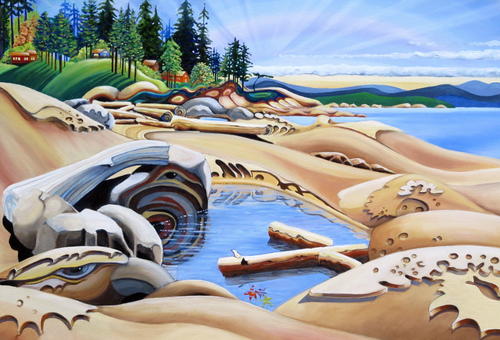 This cozy studio is owned and operated by Elissa Anthony, internationally acclaimed oil painter. Her subject matter includes landscapes, floral and seascapes. The work is both powerful and emotionally charged. She paints in oil or acrylic. She has a unique selection along with art cards and some prints. Come on out and chat with Elissa while she paints, share a glass of wine and take in the beauty of her pastoral garden.

The Original oil painting in the centre is of Gabriola Island. It is painted on a 36" x 24" canvas.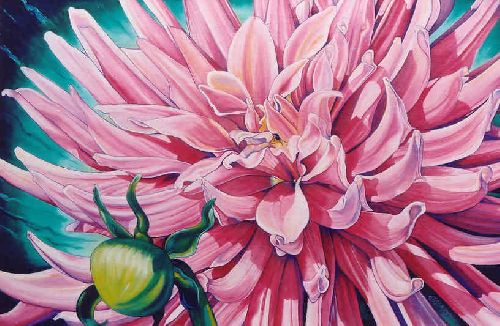 Elissa also specializes in large format florals. These images are not for the faint of heart! Each flower tells a story and dares to be ignored.

The original oil painting to the left is 36" x 24" on canvas board.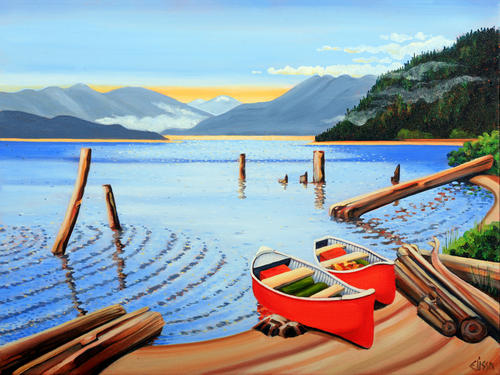 Elissa studied graphic art in Toronto and fine art in England and has fused the two to create her own personal statement about her native roots and her English upbringing.

The painting to the right is of 2 canoes resting on the shore of Central lake after a hard days paddle. An original oil painting 18" x 24" on canvas.

This picture was chosen by Roger's chocolates to grace one of their collectors tins.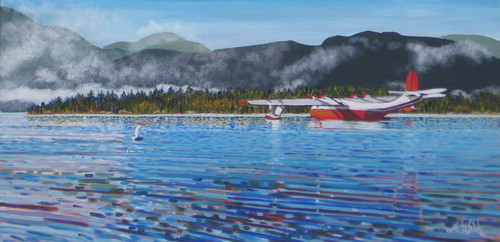 November Morning ~ The famous "Mars Water bombers" on Sprout Lake.

Original 24" x 12" acrylic on wrap around canvas. Sides painted in a continuation of the front picture.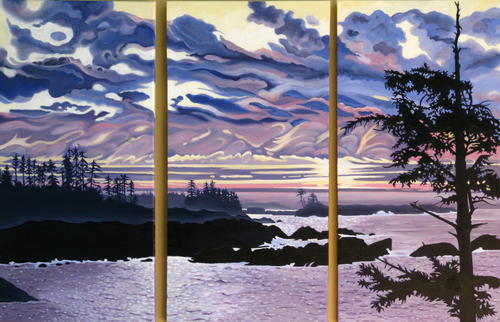 This beautiful triptych was inspired by a trip to Black Rock Resort in Ucluelet. We enjoyed watching the storms come and go from our cozy suite there. I just HAD to paint this. It is entitled "A room With a View".

Our lovely fully furnished/fully equipped 2 bedroom suite is ready for you any time of the yr. Come and stay for a week or a month. Get away from the snow and slush.

Our winter monthly rates are very reasonable. Call for more information 1 250 757 2360


Call 1 250 757 2360 for more information.

www.monelissastudio.com