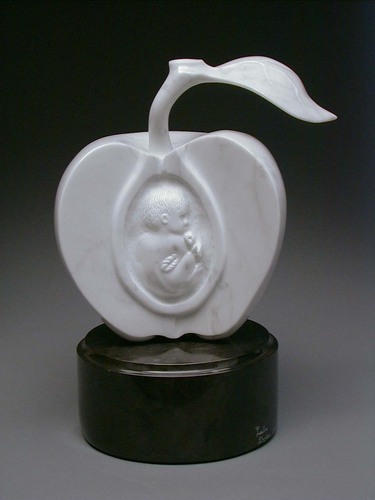 Title: The Seed
Carrara Marble
Dimension: 12" x 6" x6"

Inspired by the birth of my daughter twenty years ago I created this piece.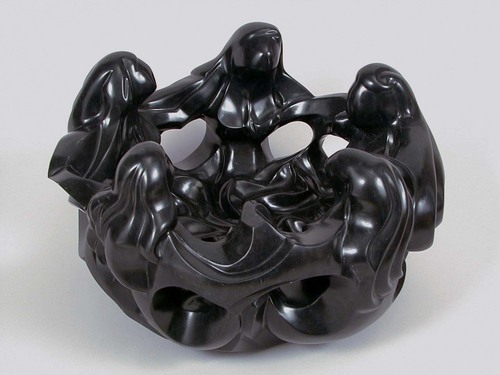 Sisterhood
BC Marble
Dimensions: 16"x16"x 10"
Created to honor the woman who are important and influenced my life.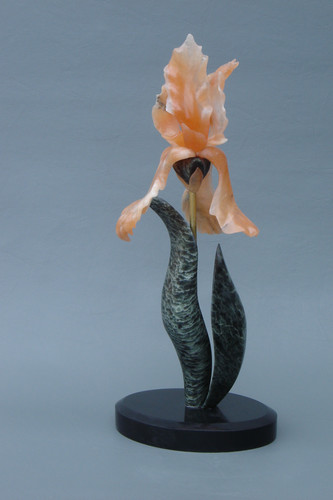 Iris
Alabaster
Height 15"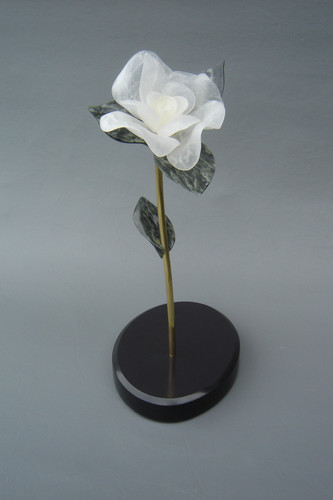 The Rose
Alabaster, Marble and Soapstone
Height: 14"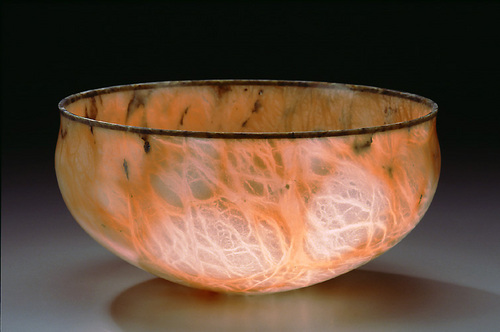 Fire Vase
Alabaster
Dimensions: 15"x15"x10"