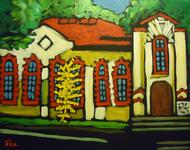 Fine Art by Tea Preville - 'Whimsical Canadiana' - oil & acrylic - sweet joy on canvas.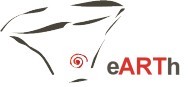 Whimsical Production Pottery, Functional Pottery with Flare.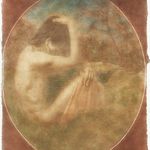 Fine Art Artist and portraitist: Half painting, half photography, the alternative processes I use create an unusual and dreamy atmosphere reflective of the fugitive immateriality of the world and guarantee that each piece is a unique, individual creation.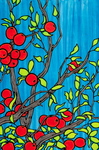 Cut paper collage of original work in India ink and acrylic gouache on wood panel. Graphic black and white images with saturated colors.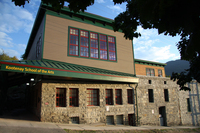 Earn a 2-year Diploma in Art, Craft & Design and choose to major in Clay, Fibre or Jewellery & Small Object Design or earn a 1-year Certificate in the Metal studio.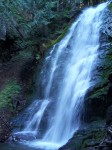 Painting / Photography / Digital Media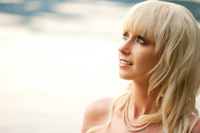 Kootenay Professional Photographer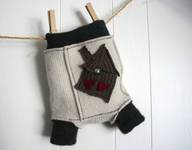 Soft Woolen Children's Clothing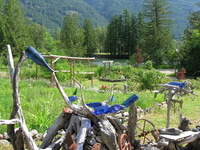 Acrylic, watercolour, mixed media and printmaking Artist.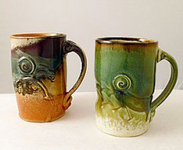 Our pieces are thrown or hand-built, or a mixture of both. We take pride in making our glazes; a mixture of pulverized feldspar, clay, silica, a flux and an oxide. Our work is high-fired to cone ten, or 2380° Fahrenheit, so that the finished object is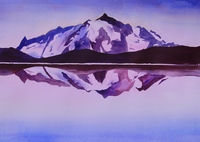 Original Watercolour and acrylic landscape paintings for sale at the Mountain Station Home Studio of Sandra Irvine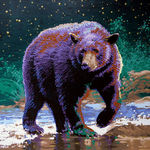 Drips, dots and spatters merge and mingle; expressing light, colour and movement to create striking contemporary landscapes. Studio visits upon request.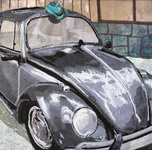 Kate Bridger, Kate Bridger, Nelson
Kate Bridger is a Fabric Artist, Interior Design Consultant, Picture Framer and Author. Kate's intricate artwork portrays Kootenay landscapes, whimsical abstracts, house portraits and more!