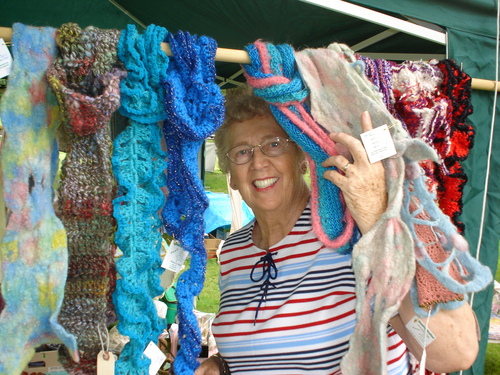 Fabric arts, fine arts, plastic arts, and performance arts: Oliver has them all! The Oliver Community Arts Council (OCAC) has been a hub of artistic activity since 1970. Its talented member groups include:
Desert Sage Spinners &Weavers
Double O Quilters
Federation of Canadian Artists
Friends of the Oliver Library
Musaic Vocal Ensemble
Okanagan Art Gallery
Oliver Arts & Crafts
Oliver Community Garden Society
Oliver Community Theatre Society
Oliver & District Heritage Society
Oliver Grandmothers for Africa
Oliver Handbell Ringers
Oliver Sagebrushers
RipOff Artists
SOAP Theatre
Sage Valley Voices Community Choir
South Okanagan Concert Society
Vintage Voices
Women of Oliver for Women
The various member groups are active during the fall and winter, holding classes, workshops, and rehearsals, and presenting concerts, plays, and exhibits.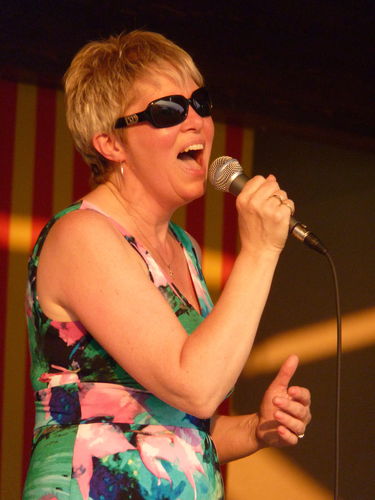 The Oliver Community Arts Council mounts several major events, all accessible to the public, admission by donation.

Wine Capital Art Walk (May) A downtown art extravaganza featuring multimedia exhibits in local businesses, live entertainment and demonstrations, wine barrel painting and silent auction, wine tastings, refreshments, and prizes.

Showcase of Talent (May)The best of the young local musicians perform. These young stars receive bursaries to assist them with their musical studies. Partnered by the Kiwanis Club.

Music in the Park (July-August) Regional musical performers entertain at these relaxed outdoor concerts. Jazz, country, indie, pop, folk, big band, blues, and classic rock and roll - every night is different. Concerts run every Thursday evening during July and August, 6:30 - 8:00 p.m. at the Oliver Band Shell. Bring a lawn chair and a picnic and enjoy!

Fall Art Show & Sale(October) Artists from all media exhibit a veritable harvest of colour and texture on the first weekend in October. The art show is held in conjunction with the Festival of the Grape at the Oliver Community Centre. Come on the Saturday for the opening reception, show, sale, and competition for awards in several categories. Vote for your favourites! Sunday continues the show and sale, attracting patrons of both the arts and the grape! Enter the draw for a stocked wine fridge.

Community Christmas Concert (November): Start the season with a smile. School and community choirs, local entertainers, and lots of fun for the family. Quizzes and prizes. Goodie bags for the kids. Frank Venables Theatre. Food bank goods welcome.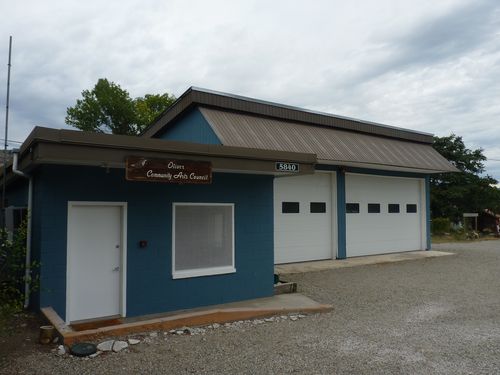 The Quail's Nest Arts Centre, at 34274 - 95th Street, Oliver, is home to the arts council and many of its programs. The smaller Studio building with its two bays (left) is used for meetings, workshops, classes, rehearsals, and small displays. The larger building on site is slated for a major renovation to create a multi-use performance space and gallery.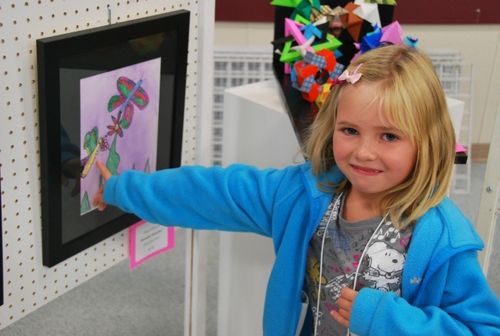 Visit our website
www.oliverartscouncil.org
or our Facebook page
https://www.facebook.com/oliverartscouncil/
for events calendars, articles, photos, maps, and much more information on our members and programmes.

Come discover us!
Art Learned ~ Art Loved ~ Art Lived