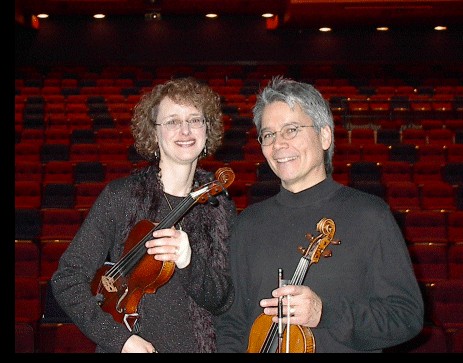 Romanza del Arco

Denis Letourneau and Susan Schaffer have
been performing as Romanza del Arco since
1993. They feature the versatility of the double
violin and violin/viola repertoire, ranging from
Baroque favourites by Bach, Handel, Vivaldi
and Pachelbel, to Classical masterpieces by
Mozart, Beethoven and their contemporaries,
to Romantic arrangements from well known
operas and virtuoso show-pieces.
TrioMisu

Take one violin, one viola, and one cello and you get an intimate "mini-orchestra" with classical charm.

TrioMisu is the perfect acoustic choice for weddings, parties
receptions, and grand openings. The classical composers
have treated the world to a large repertoire of "bonbons"
written for this grouping of strings. TrioMisu will bring
Mozartean charm to your event with these elegant pieces. This
trio performing in a gazebo, at lakeside, in a hotel lobby, or
under a wedding canopy is a pleasure of sight and sound.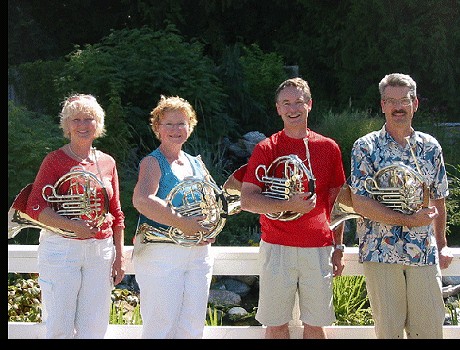 Coils of Gold

A quartet of those majestic brass instruments
known as French horns, this group is at
home performing in the natural splendor of the
Okanagan Valley. The "Coils" love outdoor
settings and impress their audiences with a
resounding effect. They are renowned for:

* Houseboat appearances on Shuswap Lake
* Harbor Stage shows on Okanagan Lake
* Lake Country Art Walk
* Performances for Kelowna Parks Alive
* Music at the Manor in Fintry on the lake
* Garden party music for local wineries.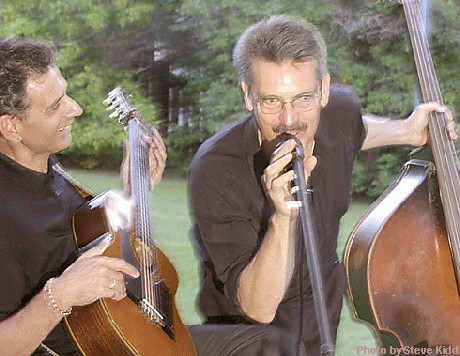 ManfrEd

Resounding string sound twines throughout
your event.... Vivid musical pictures from
Spain, Mexico, France, and Italy take you
on a world music tour...

Presenting the duo of Manfred Harter and
Edmund House!

With charm, wit, and professional enthusiasm this duo is an audience favorite. Manfred may sing, he may strum a flamenco rhythm, he may perform a haunting melody of his own with Edmund's bass accompaniment. The total impression is captivating.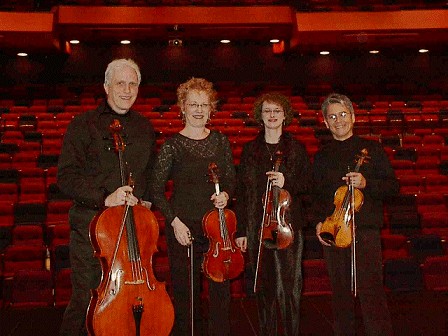 HEARTSTRINGS

is on the checklist for all the most elegant events. This polished group was founded
in 1988 and is the high-profile quartet of the Okanagan Valley.


The members all perform with the Okanagan Symphony and have worldwide professional experience. Their repertoire spans a wide variety from the Pachelbel Canon to Purple Haze. From the ceremony to the reception,
from the cocktail hour to the dance, Heartstrings will create a graceful musical transition.