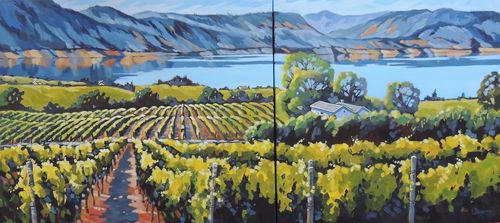 The richness of the Okanagan - the majestic hills, the magic of the vineyards and orchards, and the sparkling water of the lakes and streams. These are all portrayed in Libby's paintings.

Libby has a private in-home studio.

Libby is an active member of the Naramata Arts Studio, Penticton Arts Council and the Federation of Canadian Artists.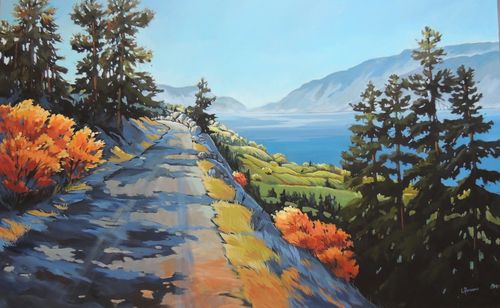 One sunny autumn day, no one in my walking group could walk so I went for a solitary ramble along the KVR. It was the inspiration for this painting, Sunshine on my Shoulders. It was hung at the Naramata Inn a couple of weeks ago and has now found a new home. Thanks to the Inn and the new owners!
Acrylic on Canvas. 30 x 48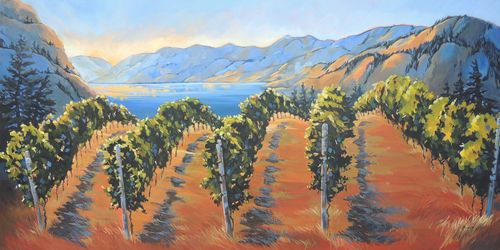 Sunset and Wine.
Inspired by the late afternoon light over the lush landscape of the vineyards.
Acrylic on Canvas. 36 x 72.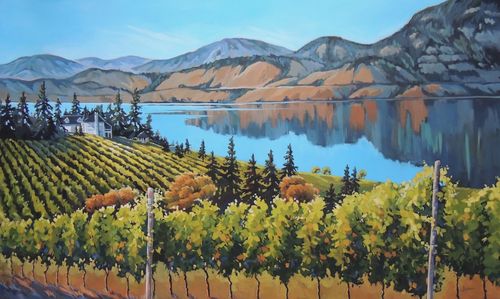 Okanagan Dream
Inspired by the magic of the ripening grapes and the light filtering through the vineyard.
Acrylic on Canvas. 36 x 60