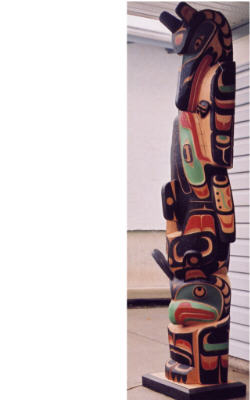 Collectors and appreciators of fine Northwest Coast art will enjoy a visit to the Copper Maker Gallery, located in the heart of Kwagu'l territory - in Fort Rupert, ten minutes south of Port Hardy, B.C., near the municipal airport.




Here ia an 8' Kwagu'l style pole, carved of western red cedar, depicting Raven with his wings folded, Whale and Owl.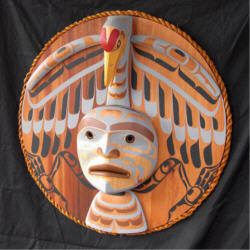 Visitors are welcome to browse the upstairs art gallery, or to sit and chat with the artists in the downstairs carving studio.


One of the fine works of art available - a Crane by Calvin Hunt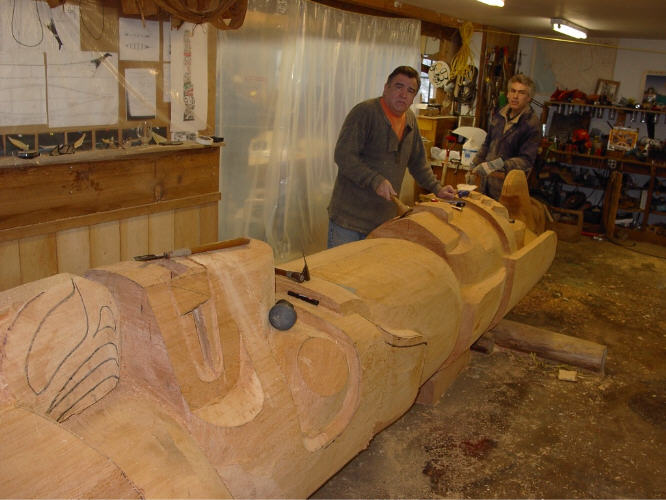 There is always something to watch in the progress. Here we are working on an 18' pole that will honor Canadian Aboriginal War Veterans, that will stand at The Lodge at Broadmead, in Victoria, B.C., on April 16th, 2003.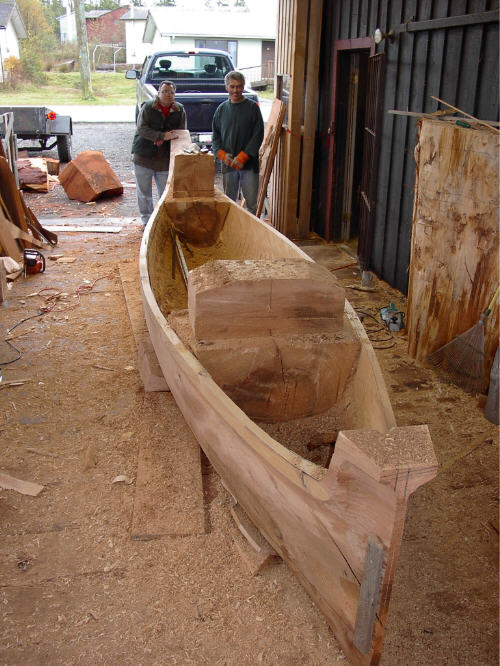 Work has been completed on our 22' Nuu-chah-nulth style sealing canoe this past February '03. The original is carved of western red cedar; fiberglass copies of the canoe will be available for purchase, in the near future.
Here are our knowledgeable canoe artists - Mervyn Child (r), Calvin Hunt (c) and Dr. Eugene Arima (l)