Total listings: 5 Showing: 1-5
Page:

[1]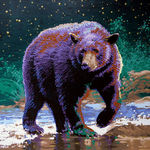 Evelyn Kirkaldy's acrylic creations are layered in sensuous, intricate texture. A deep sense of the natural world is fundamental to her portrayals of vibrant mountain meadows, lively flower gardens, lush rainforests and charismatic wildlife.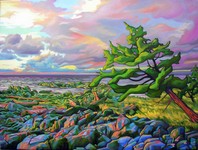 Artist - landscape oil paintings of BC coast and interior, skyscapes, marble sculpture (Texada Island marble), silversmithing featuring Texada Flower rock.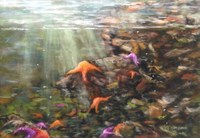 Fine Art Painter To captivate,to create almost breathable atmospheric paintings with charm and grace tucked in. I hope to make you smile and feel joy. Originals,Giclee prints, cards.Commissions accepted.