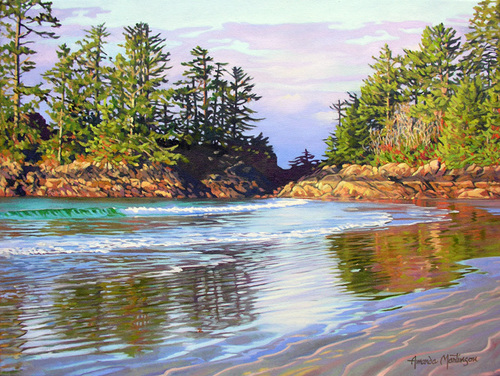 Chesterman Cove 18x24 Oil - SOLD
From gorgeous Chesterman Beach near Tofino, Vancouver Is. Available as limited edition print.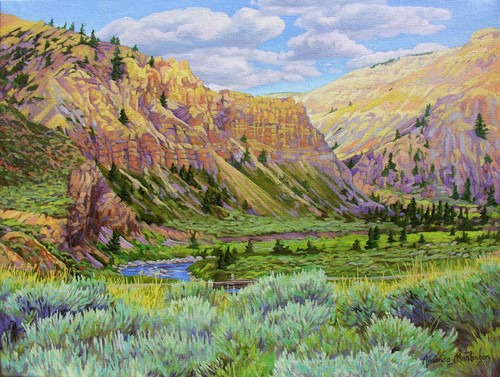 Churn Creek Canyon 18x24 SOLD
I love painting colourful and interesting rock formations and love rockhounding in the interior, especially around the Churn Creek protected area. I also paint the American southwest landscape.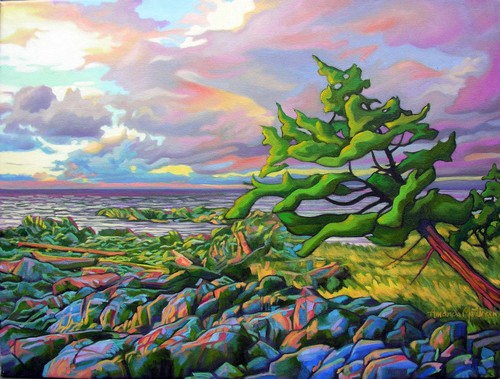 Windswept Juniper - 18x24 oil - SOLD
A spectacular sunset and colours after a winter storm near Kiddie Pt. on Texada Island - my favorite kind of subject matter.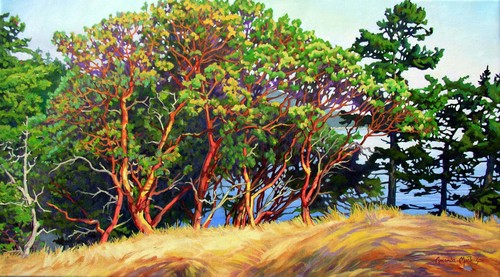 Arbutus Ridge 20x36 Sold
From the Shingle Beach area on Texada Island - sinewy arbuti atop a cliff.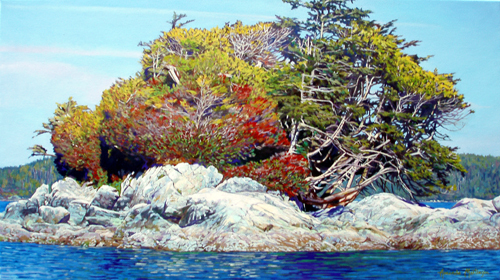 Bonsai Rock - Broken Group Islands (Ucluelet area) 20x36
SOLD.