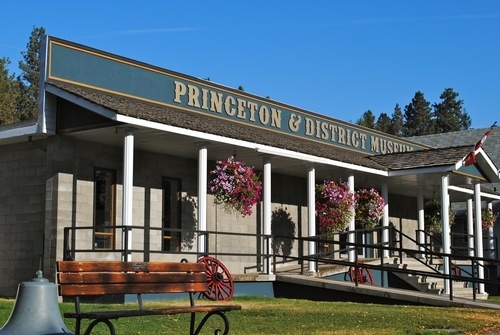 The PDMA has a wide range of historic collections reflecting Princeton's history:
•an extensive range of local pioneer items providing a visual record of life in Princeton
•a Native basket display exhibiting various weaving styles and periods; currently on loan to the Upper Similkameen Indian Band in Hedley at the Snaza'ist Discovery Centre
•a fossil and mineral collection of over 40,000 specimens many from local sites
•a complete Princeton newspaper collection from 1900 through to the present providing a rare accessible source for local families, historians, students and researchers
•approximately 10,000 photographs from 1880 to present chronicling area history
•over 200 audiotape recordings featuring pre-1980 interviews with Princeton pioneers
•historic maps and mining reports from 1858 to present and original records of all mining claims in the area. All of significant value to historians, government and business
•a collectionlivepage.apple.com of 83 Notman Studios glass plate photographs; late 1800 - early 1900's
•an 1880's cabin which housed John Fall Allison's daughter Lily, her husband John Norman & their 6 children.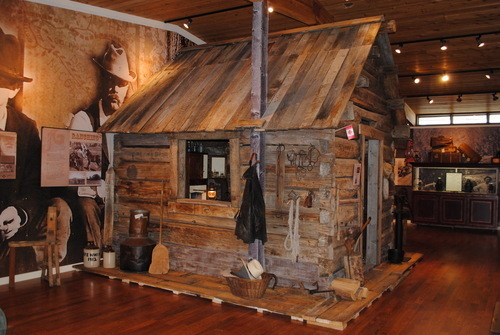 Redesign and Expansion

Following three years of discussions and planning, the Princeton Museum has had a complete overhaul. The building that previously housed the museum and library is now dedicated entirely to the museum. With a brand new look and double the square footage, this small town museum is now a small world class facility that is not to be missed. Local contracting firm "Fred and Company" have done a high quality renovation that has brought this vintage building into the 21st century with the use of high quality materials and an open concept architectural plan.

The museum society enlisted the help of design team Richard Simpson and Robin Lowe, who have a combined 30 years experience in film and television set design, and in two short months, created a space that is nothing short of spectacular. With an emphasis on honouring Princeton's past, while utilizing modern materials and design concepts, this space is barely recognizable and is sure to put Princeton on the map as a community with an interactive, educational and exciting facility for locals and visitors.