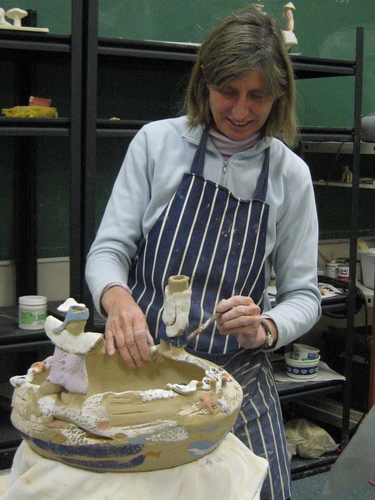 Susan Delatour graduated with a BA in Art, Craft and their History from UC Santa Cruz, California in 1976. She took courses at The Sun Valley Centre in Idaho and then spent 2 years as a student at the Banff Centre in 1978-80. She has been a practicing artist since moving to Canada in 1978 and presently resides in Princeton, BC.Her work has been displayed in galleries and shows nationally and internationally, including the US, Great Britain, Taiwan,and South Korea.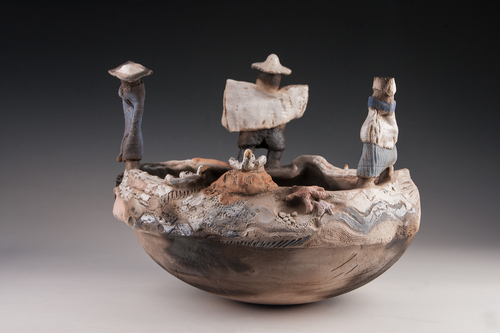 Susan's artwork is inspired by her many cycling excursions to the islands in the Salish Sea on both sides of the Border between BC and Washington State as well as cycling trips to France.
She uses low-fire underglaze and glazes and then smoke-fires her sculptures in a brick box. Susan is also well known for her whimsical sawdust-fired sculptures with a Scottish influence.

( Ancestors on the Edge 16" x 16"x 11")
photo credit- Edward McCrae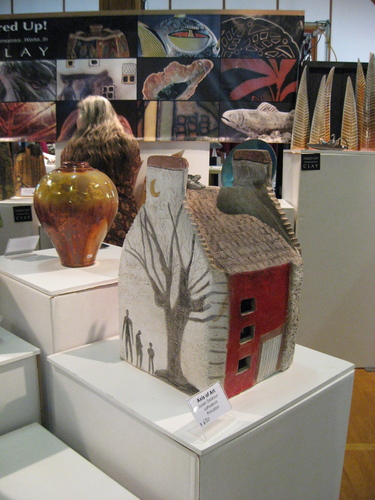 Susan will be showing her new work at

Fired-Up! Contemporary Works in Clay
29th Annual Exhibition and Sale
Salt of the Earth,
"Vessels for Tasteful Living"
May 24-26 2013 10am-5pm
Gala Opening May 24 6pm-9pm
Metchosin Hall
4401 William Head Rd,
Victoria, BC
more info: www.firedup.ca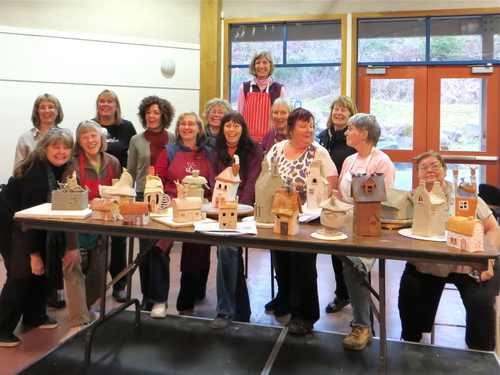 Susan is available to teach workshops to children as well as adults, specializing in handbuilding techniques and primitive firing.Her favorite workshop to teach is one entitled "That Special Place" where students are encouraged to draw upon a favorite building or house in their past or their imagination and create it in clay.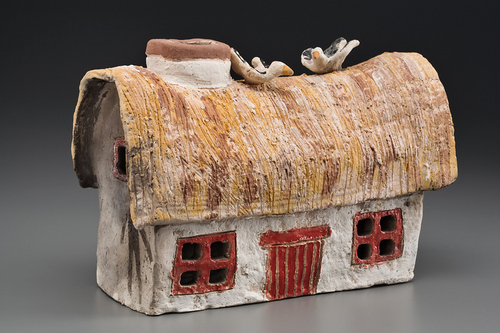 Email Susan at susan@susandelatour.com or visit her website at www.susandelatour.com for more information about her workshops or ceramic sculptures.

" Shadow on Crofter's House"
12" x 5" x 8"
Photo Credit: Janet Dwyer