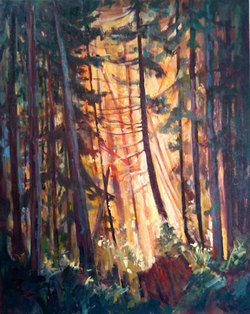 Nanci Cook paints with acrylics and watercolour, strongly influenced by the abundance of wildlife and vegetation of Quadra Island and the Discovery Islands of BC. She plays with colour,form and texture, sometime creating a fantasy landscape or seascape.

Forest Light
Acrylic on Canvas
Blue Fish in Kelp acrylic on canvas, 48"x36". (sold)

Nanci will paint by your commission and listen to you about colours, sizes and ideas.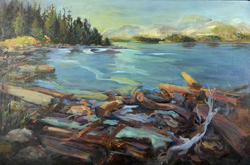 Highest Tide
acrylic painting by Nanci Cook
24" x 18"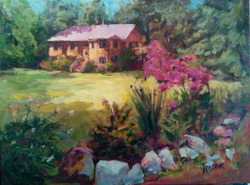 Home Sweet Home

acrylic on linen
24" x 18"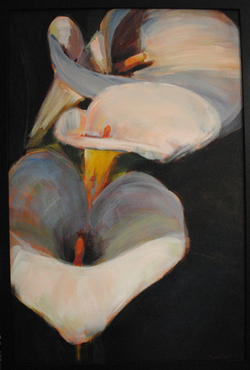 3 Lilies
acrylic on canvas 24"x36"
$795