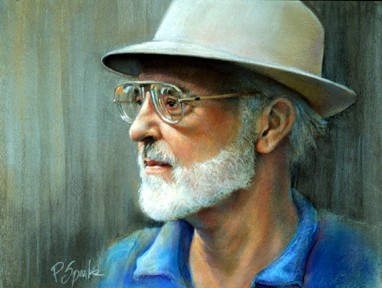 "Houston Revisited" Pastel, 16" x 20" This was painted from life and is a portrait of my husband, Larry. The better I get to know my subject, the easier it is to capture their image and a bit of their soul on paper. He and I had known each other in Houston, then after I moved to Dallas, our relationship continued for another 17 years. When we married, in 2002, everyone said "it about time!" We decided they were right!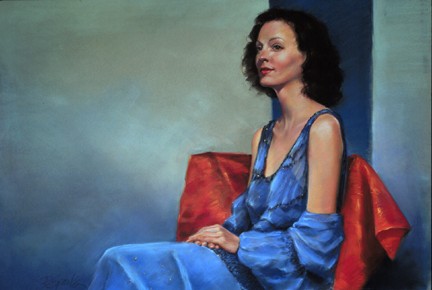 "The Borrowed Blue Gown" Pastel, 24" x 31" This dress belonged to my great great aunt during the "roaring 20's." For years my sisters and I enjoyed pulling it out of our 'dress-up trunk' and it was a nostalgic flash back to paint the familiar garment again. Briana, the daughter of a Dallas painter, wore it with far more aplomb that we ever did.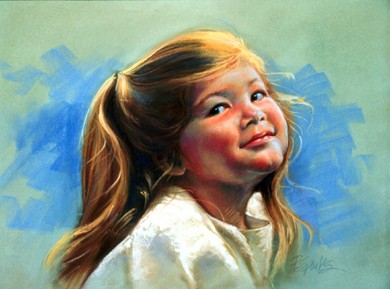 "Sam" 16" x 20" Pastel The youngest daughter with 4 siblings, Samantha didn't miss an opportunity to provide absurd poses for the camera, then suddenly as she was about to dart off in chase of her brother, I got this beauty of a smile. An award winner from the moment I started.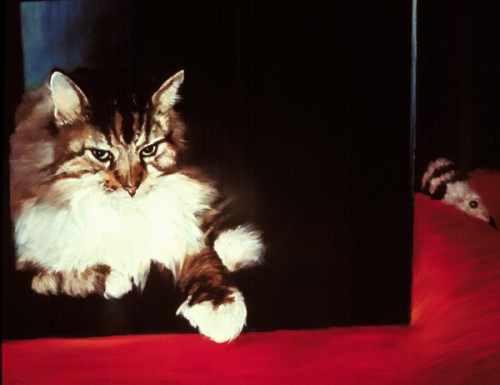 "Wooly Bully Boxed" 16" x 20" Pastel, 'Wooly Bully' was my husband's prized Maine Coon male and the recipient of his devoted attention. I was grateful I captured him when I did, as about 4 months later his beloved pet suddenly died. My father gave Larry the catnip toy visible in the right hand corner, but most folks somehow think it's Bully's tail. I like to keep them guessing.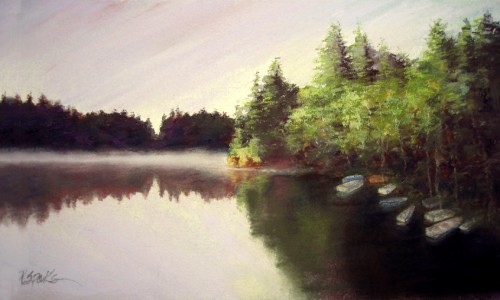 "Village Bay Lake" 16" x 20" Pastel This is the lake we live on in our Quadra Island hideaway. The morning fog rolls across the water and each day it's a bit different. I could spend a lifetime just painting the water scenes around our home.