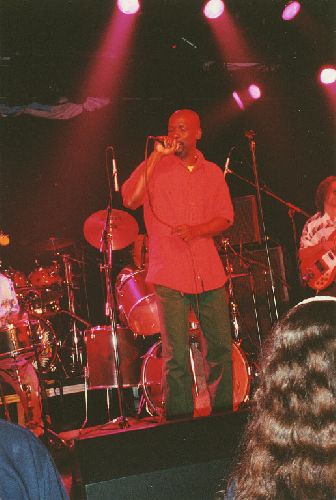 Randeesh is a man of music, art and nature. He has his roots in Africa, was born in Belize, Central America and now is a Canadian musician living in the rainforest on BCs beautiful Sunshine Coast in the small community of Roberts Creek.

Randeesh is a singer-songwriter whose music is arranged by Michael Hyde and engineered by Bob Marley producer Errol Brown. The musicians on his latest CD "Courage" include many legendary reggae players.

Please visit Randeesh's website to listen to his music, browse through the links to many Canadian, Belizean and local sites, and to look at Rick O'Neill's photos of wildlife on Mount Elphinstone, where Randeesh lives.