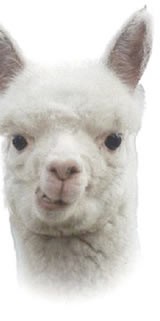 The Gulf Islands Spinning Mill,
located on beautiful Salt Spring Island, BC,
is a custom processing mill producing beautiful products
from roving for spinners to gorgeous yarns
in natural colours or dyed in the colour of your choice.

Alpaca or wool duvets are custom made with local fleece.
We can make custom sizes for your boat or recreation vehicle or standard sizes for your bed.
All the warmth, with no allergies.
Pillows are also available.

Our most popular yarn is a blend of 50% mohair and 50% wool.
It has a wonderful look and feel to it and is available in
natural colours or gorgeous colours including variegated.

If you have your own fibre, let us help you with
any part of the process. From washing and carding
to producing batts, roving, soft-spun or plied yarns.

We can process most animal fibres
including wool, alpaca, llama and mohair.
All of our processing is custom done to
your specifications.
The mill is open to the public for tours
- by appointment
- by donation.

Please call first to arrange your tour.