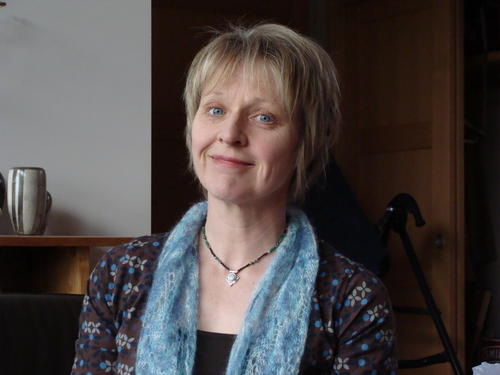 Author Kathy Page moved with her family to Salt Spring Island from London UK in 2001. Best known in Canada for her novels The Story of My Face (long-listed for the Orange Prize in 2002) and Alphabet (nominated for Governor General's Award in 2005), she is also an accomplished writer of short fiction and memoir; her stories and scripts have been produced on radio and TV. She is also an accomplished speaker, teacher and workshop facilitator, and has taught writing workshops for the Banff Centre, the Arvon Foundation and The Writer's Trust, as well as in university and community settings internationally.

Depending on her schedule, Kathy currently offers online writing courses, including Workout for the Novel, as well as face to face workshops on Salt Spring Island, and one and on one mentoring/manuscript consultancy.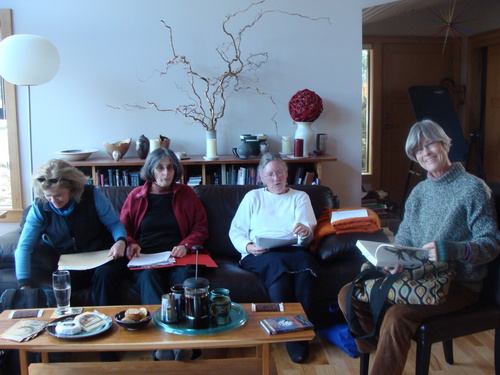 Writing Workshops.

Kathy Page has facilitated workshops for many arts organisations, universities, community centres and writing schools, including Banff Centre for the Arts, the Victoria School of Writing, The Writers' Trust and the Arvon Foundation in the UK. She has taught in universities in Canada, UK, Finland and Estonia, and held writer's residencies in secondary and elementary schools, as well as in a high security men's prison and a Norfolk fishing village. Wherever she works, her approach is dynamic and process based. Face to face or online, participants come away with new ideas and insights, tools, confidence, and words on the page.

Currently registering:

Workout for the Novel: online course, 8 weeks, $225
Begining late May and again in September.
For those contemplating or already embroiled in a novel, a series of lessons and exercises to help you think through and develop your idea, as well as a small forum for feedback and discussion.

"An excellent course. It was informative and stretching, certainly, to help me think outside the box. I feel I got a real sense of how to construct a novel, and just wish I'd done this ten years ago!" Sue Goldswain, Victoria, BC


"I've found this course hugely beneficial. It's helped me, through the well thought-out tasks set each week, make step by step progress with developing a broad, overall view of my novel as a whole living, malleable 'thing'... I've asked myself lots of questions, been asked lots of questions, and been prompted by the tasks to come up with ideas and answers in a way that I wouldn't have managed on my own. I started this course with a handful of random scenes, only a few months into writing this first draft. I now have a much more focused sense of where the novel might be heading. It's given me an energetic 'kick' start, which is just what I wanted." Jane Rusbridge, UK, author of The Devil's Music, Bloomsbury, 2009.

Visit Kathy Page's website for further information or to register online.

The Way of A Story
Crafting fiction and creative non-fiction
a writingg workshop with Kathy Page and Derek Lundy
May 9-13th 2009
Salt Spring Island
Further information http://dereklundy.shawwebspace.ca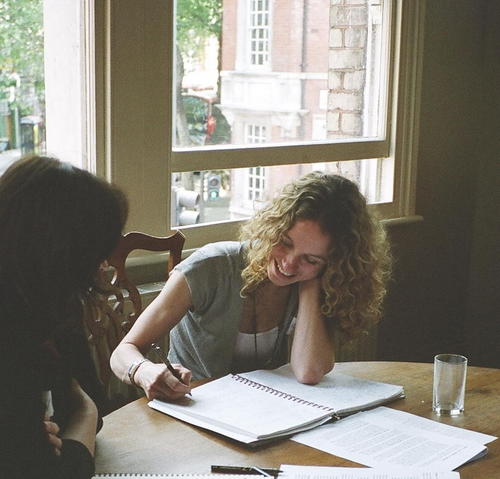 All writers, even the great ones, depend on some kind of feedback in order to develop their talents and skills. Published writers have editors, agents and other writers to advise them. Emerging writers often make use of manuscript evaluation or 'mentoring' with established authors. By working with a professional writer, they can obtain an informed and detailed response to a specific project from someone who is an expert in all aspects of the craft. This can move the work forward dramatically and, hopefully, improve the attention a manuscript receives if/when it is sent to an agent or publisher.

Kathy Page offers honest, practical and sensitive feedback on fiction or creative non-fiction manuscripts and project ideas, along with more general advice about writing and the writing life. She has an MA in creative writing, twenty years' of experience teaching fiction writing in workshop and academic settings, as well as experience as a publisher's reader in the UK. Her last two novels, Alphabet and The Story of My Face, were listed for major literary awards.

What to expect?
Notes on the text, along with a written report which covers characterisation, structure, dialogue, setting, story-line, voice, language, and anything else relevant to the piece, along with notes on the manuscript or Word file. For advice on long projects, such as entire novels, it is often best to begin with several early chapters and a summary of the rest. Kathy Page can also respond to specific questions about writing and the writing life, such as how to make time for writing and keep working on a long project, or when and how to submit work to publishers.

Contact Kathy by email for further details and rates.

Recommendations:

"Kathy never fails to understand exactly what I'm trying to do with my writing. She manages to explain in a clear and informative way exactly why and how it isn't working (and also when it is) which leaves me armed and motivated to continue after every feedback session. Kathy critiques in such an open and positive way that I feel I'm working with an ally on my novel as opposed to a less personal tutor. I love being able to talk about my characters with somebody who knows them as well as I do. Top this with great value for money; I can't imagine how I could have a better mentoring relationship than this." Jackie Buxton, UK.

"Kathy is a gem - prepared to defend a point, but creative enough to work round an author's vision. I recommend her highly." Keith Lord, USA.
Keith Lord's fiction has appeared in Duck & Herring, failbetter.com and is forthcoming in Dark Sky. He has completed a novel, Bank Street.

"Kathy Page's questions open doors of discovery, making it possible to explore, invent, and create, in ways the solitary process rarely invites. Without her fine eye for line editing, ear for dialogue, and deep understanding of the importance of story, I would not have had the courage to experiment with points of view and structure. Her deep commitment to my writing made it impossible for me to give up. She is a mentor without an ego, whose criticisms, generous in detail and scope, make one want to strive for greatness."
Renate Mohr, Canada. Renate's short fiction has appeared in The Antigonish Review and Room of One's Own. She is completing a novel.

"I've relied on Kathy Page's analytical and critical judgement for many years now. She manages to be both enlightening and inspiring. She has a wonderful ability to go right to the heart of serious weaknesses in a piece of writing without being distracted by more superficial flaws, which, once you correct the underlying problem, will often disappear. She has a fine sense of structure and an excellent "bullshit detector"—an invaluable skill. I'd be lost without her feedback." Vicky Grut, UK.

Vicky Grut's short stories have appeared in magazines and collections including Random Factor (Pulp Books, 1997), Reshape Whilst Damp (Serpent's Tail, 2000), Valentine's Day: Stories of Revenge (Duckworth, 2000) and Volumes 13 and 14 of the British Council's anthology New Writing. Awards for short fiction include the Asham and Ian St James prizes in 1999 and the Chapter One International Short story prize in 2006. Her novel, Understudy, is with a literary agent.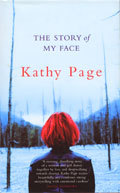 Kathy Page is the author of seven novels, most recently of The Find, McArthur, 2010.

Complex characters and compelling narrative are her trademarks, as is suspense, both psychological and existential. "One of the most compelling, unsettling novels I've read in ages," Sara Waters wrote in the UK Independent On Sunday, choosing The Story of My Face as one of her Books of the Year, "which should appeal to fans of classy thrillers and literary fiction alike."

The Story of my Face is both stunning psychological thriller and the archaeology of an accident which shaped a life:

"An elegantly compelling story of how a young girl's obsession forever changes the lives of those around her... a disciplined exploration of the complexity of human motivation and our need for redemption." Vancouver Sun

"A compelling and unpredictable journey... beautifully written, rolls on at a rapid pace and delivers a satisfying punch at the end." Globe and Mail

Page's sixth novel, Alphabet, was based on her expereience as a Writer in Residence in a high security men's prison. It concerns Simon Austen, a prisoner who begins to write illicit leters to women 'outside' and soon finds himself on a perilous and unpredictable journey as he stumbles towards self-knowledge and redemption.

Alphabet was noiminated for a Governor General's Award in 2005.

Praise for Alphabet:

"Alphabet is not just highly readable, but one of the strongest, most eloquent, most tightly constructed novels of the year…. Out of material that would have been at home in the blackest of black comedies she has fashioned a fable about redemptive love. She has celebrated, with rare deftness, the resilience of the human heart." Daily Telegraph, UK.

"It is only because Page is such an accomplished writer that I forced myself to care, and hurried to return to the book when I'd been forced to put it down… Page throws mixed up hope into a world where only fantasies and delusions dare to grow... when I got to the end of Alphabet, I found myself longing for more."

Globe and Mail, Canada.

"A complex book, and splendidly written, Alphabet is an intensely compelling reading experience that speaks to the power of words and the significance of language in all its dangerous subtleties" Edmonton Journal

"Simon is real. Simon gets under your skin. You'll keep reading Alphabet because you'll want to understand how Simon got to Z from A." Times Colonist

"Kathy Page knows that the things we can't understand are often the things that terrify us the most. In her dark and lovely sixth novel, she takes us places we may not want to go..." January Magazine

For more reviews, interviews, reader's guide and an excerpt, visit Kathy Page's website.

Novels by Kathy Page in reverse chronological order:

Alphabet

The Story of My Face

Frankie Styne & the Silver Man

Island Paradise

The Unborn Dreams of Clara Riley

Back in the First Person

Short fiction:

As in Muisc