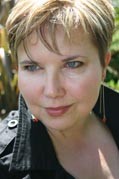 Pearl Luke, BA; MA; was born in Peace River, Alberta. She has been writing and editing professionally since 1988. Early in her writing career, she worked for three different publishers as a proofreader and copy-editor, and in 1998 she earned a master's degree from the University of Calgary, after which she taught English Literature and Advanced Composition at DeVry Institute of Technology. Pearl now mentors emerging writers for UBC and online at www.pearlluke.com Visit her new creative writing site at www.be-a-better-writer.com

While teaching, Pearl completed her first book length work, a finalist for the 1999 Chapters/Robertson Davies prize for unpublished first novels. Published to critical acclaim in 2000, Burning Ground (HarperCollins, 2000) was named a Globe & Mail notable book of the year. In 2001, it was nominated for the Georges Bugnet award, the Canadian Booksellers' Libris award, and won the 2001 Commonwealth Prize for best first book in Canada and the Caribbean.

Pearl Luke was writer in residence for the City of Taipei, Taiwan in 2000. She and her partner, author Robert Hilles, have facilitated numerous writing workshops around the country, and offer private workshops on Salt Spring Island, one-on-one writing consultations, and online mentoring programs.

Pearl Luke's second novel, Madame Zee, was published to critical acclaim in 2006. It was nominated for the 2008 International IMPAC Dublin Literary Award, and was a Chataleine and Canadian Living Book of the Month.

Pearl Luke's Literary Agent:

Denise Bukowski
The Bukowski Agency
14 Prince Arthur Ave., Ste. 202
Toronto, ON M5R 1A9
Tel: 416-928-6728
http://www.thebukowskiagency.com/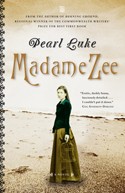 Praise for MADAME ZEE


"A writer of great poetic sensibilities balanced with a healthy understanding of how to build a good story."
—Globe & Mail

"Precise and elegant, with a measured tone that beautifully balances the often bizarre subject matter."
—Montreal Gazette

"A moody, sensual novel about an enigmatic and difficult woman…. A fascinating read…"
—Edmonton Journal

"A fascinating fictional biography of a very unusual woman…a stylish novel that you won't forget - at least not until someone turns Madame Zee into the movie it deserves."
—Sun Times

"A definite, and truly fine, must read."
—Victoria Times Colonist

"The sense of place that Luke conjures, is magical….A resting place worthy of another dark angel fallen from history into art."
—Calgary Herald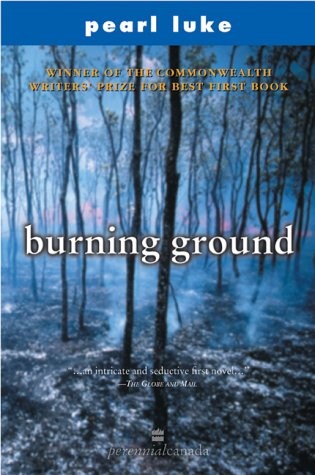 Praise for BURNING GROUND, by Pearl Luke

"Luke displays a rare mastery in her first novel. Her prose is simple but eloquent, her characters well-sketched, and her ideas powerfully expressed."
Commonwealth Prize judges comments

"This debut…skilfully layers its many conflicts into a haunting and memorable whole."
Publishers Weekly

"The touching honesty with which Luke reveals Percy's anguish and self-discovery will make readers eager confidantes."
Time Out New York

"Her experience has fuelled an intricate and seductive first novel… a subtly wrought narrative arc spanning 20 years, offering resonant characters, fascinating fire lore and scenes of family life that will raise primal emotions…the book gathers irresistibly to its striking climax." The Globe and Mail

"The characters, especially Percy and Marlea but secondary ones as well, are clearly drawn and memorable. Finally the novel is lyrical, sensual and erotic, written with a confidence often lacking in first books." Toronto Star

"…a guileless coming-of-age story in the tradition of Alice Munro….read it – it is indeed a page turner and worthy of its inflammatory title….Pearl Luke's fearless first novel, Burning Ground, is an eloquent tale of love triangles, loss, separation, desire and creative catharsis….Luke engages the reader with a riveting narrative that she manages to sustain throughout the book….Pearl Luke has a bright future as a wanton woman writer – her fiction certainly leaves this reader pining for more."
The Calgary Straight

"…compelling first novel…a celebration of life, with all its rough moments."
Calgary Herald

"… a compelling tale…a masterful job of capturing awakening female sexuality." Ottawa Citizen

"Burning Ground sizzles with emotion." The Hamilton Spectator

"…a story of self-discovery and emotional purging, complete with the elements of metaphor, melancholy, and memory…Luke is careful to balance her narrative with moments of humour, joy and surprise." Chaptersglobe.com

"…this intimate, honest and highly detailed novel." Edmonton Journal

"…a powerful, erotically charged book…" Chapters.ca

"Luke has crafted two remarkable worlds - the inner life of her memorable heroine and the outer world of women and men who spend months alone - into one smoldering story."
Q-Online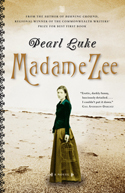 Online Mentoring & Manuscript Evaluations


All writers benefit from editorial advice, and in today's tight publishing market, it is especially crucial that manuscripts receive candid feedback and careful editing before they are sent out for potential publication.

Pearl Luke mentors beginning and intermediate writers through all aspects of writing: planning, first drafts, editing, rewriting, queries and submission. She assists with query letters to agents and editors when books are ready for publication, and generally answers any questions related to writing fiction and non-fiction.

Pearl Luke has an M.A. in English Literature and is the author of two novels and dozens of non-fiction articles. She has been editing fiction and non-fiction since 1989, when she got her first freelance assignment with Red Deer College Press. She went on to work for Detselig Press, Carswell Publishing, and the University of Calgary Press before changing her focus to teaching. She mentors creative writers privately and through the University of British Columbia, and she teaches Advanced English Composition for DeVry University Online.


NEW program! Monthly feedback as low as $150/month!

See www.pearlluke.com/mentoring

WRITERS' COMMENTS

You are so honest and clear—you graciously lend me your garments of confidence. I am so grateful for your care and meticulous reflections…Thank you. — E. Hartshorne, Berkeley, CA

Wow, you're fast, and you are doing such great work! Thank you!!! I love your work on the chapters, and I'm learning a lot about writing from you. Now, as I read a hard copy of the manuscript through, it really flows. — V. Hamilton, Castle Valley, UT

Your help, your encouragement, has been nothing less than wonderful for me. I've approached other writers with my novel and nobody but you wanted to take the time to read it. Your comments on the structure of my novel cut straight to the core. And I never knew how a novel should be presented until you told me. I'll certainly mention your name to the would-be writers I bump into. — T. Ades Montreal, QC

I submitted to Pearl my 9 double spaced pages with an invitation to evaluate and comment. I now have the confidence to continue. Her comments included those things which I already knew needed attention (glad she caught them, it confirmed my belief that she could give me what I needed) and alerted me to form, technique and aspects of the story which I can remediate due to her very specific examples from my piece. — R. Ashley, Tucson, AZ

Thanks so much for your quick and generous response to reading my stuff. I so appreciate your comments, and won't tell you how many times I've reread them. Thanks for your support, and for facilitating my sending this out. Yesterday (so quick!) got a note back from Wolsak and Wynn saying they want to see the whole manuscript. — S. Graham, Salt Spring Island, BC

I can't express how thankful I am to have found your service! Your thoughtful and honest feedback has been invaluable to me. The suggestions on reorganization were especially helpful, as were all the comments that helped me transform flat characters into interesting, well-rounded ones. You gave me more help than I ever expected for extremely good value. — H. Perry, Santa Fe, NM

Thank you again so much for your support and encouragement re: writing about these experiences--it's been tremendously helpful (and freeing!). I honestly cannot imagine that I would have found within myself the confidence or courage to even try writing about these experiences otherwise--and I am thrilled to find that they can, in fact, be written about--that I can write them. — M. Wheaton, Halifax, NS

Your comments on my manuscript were honest and open. Of particular benefit were your comments on novel structure (story arc especially), trimming unnecessary poetic language and purple prose, morphing too many characters into a few well-defined characters, showing balanced characters who have redeeming qualities, writing more substantial scenes that move the story along faster and finally (a tough but sensible lesson) about sending a manuscript to an agent too early. Good stuff! — K. Rivard, Calgary, AB



Sample Manuscript Evaluation

Author: xxxxxxx
Title: xxxxxxx
Evaluator: Pearl Luke
Date: March 13, 2005

I. General Comments
This is a very engaging opening to a character-driven novel, and what I read certainly makes me want to know more about xxxxxxxxxx. In only a few short pages, I have a very good sense of who this man is now, and I want to know what becomes of him and how he changes over time. How much violence and misfortune awaits him? I hope not so much that he is destroyed, because already I am rooting for him. That's a significant accomplishment in only nine pages! I was reminded of John Steinbeck's, Of Mice and Men, which may be a useful book to read and reference when deciding what sorts of scenes to include in your own story. In choosing an omniscient narrator, you have chosen the most difficult narration style of all, and I will address this further on.

II. Content
A. Organization
A few pages of what will be a lengthy manuscript can't say much about the organization of an entire novel, and many decisions will have to be made here: Will the story be structured in three or four parts? Will the exceptionally poor treatment of xxxxxx to age 18 be relegated to a short prologue, or can it be expanded to an entire chapter or section? Certainly the order in which events are shown at the moment suggests an understanding of the importance of cause and effect in scene building, and that bodes well for the whole, as each dramatic turning point causes the character more hardship than the one before.

B. Characterization
The characterization of xxxxxx is a genuine strength—perhaps the greatest strength in this excerpt. And as I mentioned in the general comments, the character takes on life very early, so that by the end of the sample pages I have a strong sense of him. You accomplish this best when you show xxxxxxx in action, providing us with concrete details of what he sees, feels, smells, etc., and when you provide his interior thoughts and questions. He really begins to come into focus when he kneels in the outhouse and extracts the small tin box with the "child prince painted on top." The entire next paragraph concerning his departure is very well wrought and filled with the sorts of details that are necessary to breathe life into a character and hold a reader's interest.

At times, I did long for more, however. For example, what thoughts does xxxxxxx have as he leaves the farm and walks toward his destination? Is he excited? Afraid of being caught? Does he fear the unknown as some do, or does he welcome it? Why? Will he miss anyone in Poland? Will he miss the landscape or the animals? Does he have any mixed feelings at all or is he entirely elated at the prospect of a new life? Or is he merely taking pragmatic action? Have his emotions been numbed from brutality, as might be suggested halfway down page 2 when you write, "[he] did not dwell on it. What difference did it make?" And physically, he has rags in his boots. Do his feet get cold? Do they blister? Does he hobble into port, or is he able to find a ride for part of the trip?

C. Dialogue
Dialogue doesn't come easily to a lot of people, primarily because we write so much differently than we speak, and because it is necessary to edit normal speech so it is not deathly boring. But, for the most part, the dialogue in this excerpt has been handled very well, though there is not yet a lot to judge. You know the value of brevity and truncation in speech, and you use these to advantage as you convey the rough tone of the adopted father, and xxxxx's wish that his coworker not touch his tools. Occasionally, however, attempts to accurately imitate enunciation patterns draw unnecessary attention, as on page 5 when the housekeeper says, "What chew wan, young man?" These sorts of imitations, while occasionally useful, become distracting unless kept to a bare minimum.

D. Setting
A clear sense of setting, while not entirely omitted, is largely absent in this piece and would add necessary texture. I wonder, for example, what xxxxxx sees on the "three mile ride from school to the farm." Is the landscape flat or hilly? Lush or arid? Covered with snow? Obscured by fog or mist? Are there ruts in the road or is it paved? Is it in fact a road at all, or more of a trail? What does he see on the walk to the port where he ships off for America? What are the conditions of the ship on which he travels? You tease me with Cleveland's "long blocks of drab grey brick buildings," but provide no more. Are these factories? Office buildings? Homes? Low or multi-storied? Are there lamp posts and trolley wires? Litter on the sidewalks and in the gutters, or is the city clean and well kept? What does xxxxxx register in this new land? How is it different or similar to what he knows of Poland?

In a novel, often there is an overall sense of setting that adds meaning to the themes of the story. Will this be in the machine shops? In a home? A farming community?

E. Believability and Research
You wrote this excerpt very honestly, so that the character of xxxxxx felt entirely believable to me. A reader could not root for a man who reacted so violently without his having been characterized and depicted honestly. Additionally, important facts did not scream out as superfluous research fitted in but were interesting additions, as they are meant to be. On the other hand, his entire world will be improved and made yet more believable with more detail. Writing is all about detail, detail, detail. The tiniest detail can make something infinitely more believable; the wrong one can ruin believability altogether.

F. Point of View
As noted in the general comments, you have undertaken a difficult task if you wish to write an entire first novel in the omniscient point of view. Used unskillfully, there is a danger that shifting viewpoints and author interventions will interrupt the "suspension of disbelief" so necessary to the reader. As author, your primary goal is to create a world into which the reader will be immersed, not surfacing until the final page. Clumsy changes and interventions can destroy the illusion of reality you hope to create. Most of this excerpt is written from a limited omniscient POV, whereby we expect to know everything xxxxxx sees, hears, feels, thinks, etc. He may even comment on and interpret events or the behaviour of others, but we only acquire information through his limited POV. That changes, however, when you introduce the doctors' POV. I found this change jarring, and was not prepared for the switch. I'm not saying it is necessarily unwise to attempt the omniscient POV, only that it should be a conscious choice, and will require much more skill, careful editing, and diligent attention than a limited omniscient perspective.

G. Topicality
The major theme apparent from this excerpt is that through strength, intelligence, and perseverance, adversity can be overcome. This is an always-popular theme.

III. Writing
A. Technical Ability
You exhibit much technical proficiency in terms of general writing ability, and if you wish to write a novel, I have no doubt you are capable of it. You handle well the narrative elements of the story except where noted elsewhere. Also, your grammatical proficiency is well in evidence. That said, there are a number of small improvements you could make. In a small number of sentences there are tense problems, and a number where word choice could be better, such as in the second sentence, where "squirted" suggests something wet. Also some sentences are in need of tightening. However these kinds of editing changes are typical of what all writers must undertake during completion of a manuscript.

Also, novel writing is a skill set in itself, and these skills may need to be learned or honed. As I said in an earlier email, I believe novelists spend entire lifetimes honing their skills. Specifically, to begin, providing more of a sense of a story question would help to initially engage the reader even more. What is it that xxxxxx wants? What drives him and propels him through life. There needs to be some driving desire behind everything he does, and that needs to be clear to the reader. Secondly, my general advice is to slow down and fill in details, creating scenes that show (not tell) what you want to convey of his life.

B. Style
Your style is honest and engaging, easy to read, and interesting. Some of the writing is beautiful, suggesting a literary novel, as when you have him "avoid the brutal criticism of xxxxxxxx's boot," or when you write insightfully, for example: "Mostly, people ignored him which was fine with xxxxxx because he didn't have much he wanted to say." There is, however, a tendency to tell the reader about events that should be shown for maximum interest and tension. You have a good sense for moving the story forward and I realize there may be a lot of material you want to cover, but it is crucial that you slow down and fill in the details more. At the bottom of page 3, for example, you tell us how xxxxxxx returned quickly after delivering some meat and saw the farmer with the cash box. This info would be better served if you created a scene and showed us these events in real time, especially as it is a pivotal moment, the one event that allows him to see a way forward, out of the miserable existence he has lived thus far.

IV. What to do
To turn this excerpt into the opening pages of a novel, it will be beneficial to begin at the top of page 3. That is a strong and riveting moment that will immediately draw the reader in. You can then backfill some of the details from the previous pages in new scenes that show these events. To begin with, it may be most useful to decide whether the time in Poland is a prologue or a chapter. I suggest a chapter, as there is much of interest there to fill in and elaborate on, as I have suggested in questions above. Perhaps chapter one would end with xxxxxxx watching as the farmer hides the tin of money, or later, when he steals it and sets off for the boat. Most important is determining exactly what drives him. At an emotional level, is it the desire to never be mistreated again? To be master of his own destiny? Has he heard that people can become rich in America and live a life of freedom? Is that what he wants? Whatever it is, it must be big enough to drive everything he does. From there, you can determine which scenes will best show his actions to achieve his goal. Bear in mind that while the book has a driving purpose, each section and each scene must also have its own goal, frustrations, and climax. Who wants what, and does that person achieve his goal or is s/he somehow frustrated? The more they are believably frustrated, the more tension your novel will have.