British Columbia Travel Guide

The unofficial BC Travel & Tourism Guide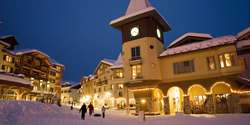 Sun Peaks is a ski resort village only 45 Minutes drive from Kamloops BC and a 4 ½ hour drive from Vancouver. As the second largest ski area in BC it provides 3,678 ski able acres on 3 ski mountains, with 117 runs including 12 gladed areas in winter time. In summer don't miss out on its surrounding beautiful alpine wildflower meadows. Summer time activities include great mountain biking, swimming and canoeing in nearby lakes.



For a little more traditional outdoors winter activities not as commonly seen in larger cities, Sun Peaks offers dog sledding, snowmobile tours, sleigh rides and Cat Trax Groomer Rides!

Cat Trax is your chance to join one of our snow groomers in a Pisten Bully Snow Groomer, and witness first hand how they work their magic on the ski runs! Groomer rides are 45 minutes in length. Tours must be booked by 3:00pm. Three snow cat groomers are available per evening. All participants must be at least 14 years of age, and only one person is permitted per cat.

The on going community activities through out the year make great additions to any travelers trip – especially the winter international fondue dinner and torchlight descent!

Population: 250

Highlights:
3,678 acres of terrain, the second largest ski area in BC

History:
Secwepemc people of the Interior Salish First Nations were the inhabitants of the Thompson Okanagan for centuries some time after the last ice age. Due to the ever changing seasons the people were semi-nomadic in their lifestyle, surviving in and hunting different regions for various food sources.

In 1993, Tod Mountain was purchased to go under development as a world class ski resort, now known as Sun Peaks.

Climate:
Summer average 19+ degrees Celsius
Winter average -6 degrees Celsius
Climate and conditions vary at different altitudes.
Sun Peaks Accommodations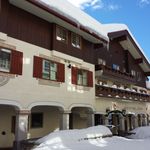 Sun Peaks Lodge - the place to stay for your skiing, golfing and mountain biking vacation, located in the village centre with ski in/ski out access.

Sun Peaks Things to Do