British Columbia Travel Guide

The unofficial BC Travel & Tourism Guide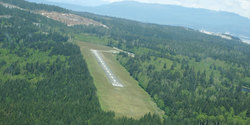 Texada itself, although the largest of the Gulf islands, is a well-hidden and oft-ignored paradise in the middle of the Salish Sea.... It once was the most settled island of all the islands in the Georgia Strait, with over four thousand inhabitants and the only opera house north of San Francisco. Signs of the history of logging, mining, agriculture and fishing are evident all over the island and the residents still pride themselves on living here and having rich connections with the past.


Year round activity is driven to Texada due to the mild winters and beautiful summer days, plus the fact that the island has no large predators (such as bear or cougar) the island is extremely safe for outdoor hiking. These features also make Texada Island attractive to the other islanders who wish to escape for the weekend.

With over two hundred species of birds; including herons, eagles, loons, osprey, harlequins, cormorants and scooters, bird watchers will be over joyed with the opportunities both inland and along the shoreline.

Many visitors find the kind of unique wonderment only found around Texada the reason to actually GET IN the water. World class scuba diving and kayaking spots around the island are perfect! Full of life, small inlets, and plenty of shoreline points to enter from all visitors to understand just how beautiful Texada is up close. Wide varieties of urchin, starfish, crab, seals, whales, and porpoises make this ocean paradise area home.

On shore and touring Texada Island be sure to lookout for private artist studio signs, the historical sites, the golf course, galleries, small shops and cafes to break up your journey with the delightful sounds, works, and tastes that bring joy and gentle pleasures to your day. Texada allows guests to completely time-out!

Population: 1,100+

Highlights:
Sunday Farmer's Market - (Gillies Bay) open mid-June to mid-September.
Shelter Point Park
Sturt (Marble) Bay - moorage
Texada Heritage Society museum - Blubber Bay
Gillies Bay / Shelter Point Park - guided hikes every Saturday (posted info at the grocery store)
Bob's Lake & Angel Lake - fishing holes
Jazz on the Rocks - July

History:
Ten thousand years ago when glaciers retreated, Texada Island remained newly exposed with rare vegetation and inhabitants.

First Nations did not inhabit this large island of the strait as legends told that the island would one day sink into the ocean.

After the arrival Spanish explores in 1792, the island was by named by Spanish naval explorer Navarez in honor of one of his crewmembers - Texada. By 1892, the island was being exploited of its iron ore and much history revolved around maintaining demand, copper and smelting. The museum on Texada has artifacts and historical notes of interest for visitors to explore.

Climate:
Summer average 17 degrees Celsius
Winter average 4 degrees Celsius
Texada Island Accommodations
Texada Island Things to Do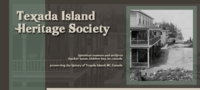 Texada Island Museum & Archives