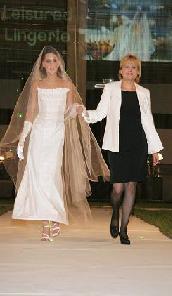 Liudmilla is a designer whose work embodies a high standard of excellence.Her creativity and resourcefulness is inspirational to everyone who views her work.
As a woman business owner with the day-to-day management responsibilities for her company and home,she still maintains her artistic designing edge and curiosity for modern yet organic and natural fabrics as well.
How can she ever run out of inspiration?
Living on beautiful Texada Island Liudmilla is showing to the world that there are no boundaries for her talent.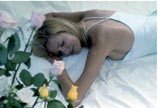 While many in high fashion continue the never-ending search for ultramodern shock, "Leisured Lingerie Inc." recognizes that their consumers need to balance quality and eco-conscious living. Their garments are designed and manufactured in eco-friendly environment and manner on beautiful Texada Island (largest Gulf Island of BC -the inspiration of nature and elegance) using only sustainable fabrics, including bamboo, soy, milk protein & corn-based fibers, organic cotton, hemp, silk…
"Leisured Lingerie" brand has created from pure Designer's imagination; the emotion expressed is that feeling of ease, on a summer evening around sunset on Texada Island; when the air is fresh and aromatic, the sky is golden and pensive, the cool breeze gently caressing your skin.

The Leisured Lingerie mission: Dedicated to excellence,
Leisured Lingerie mission is to offer unique product.
We have a passion for the finest fibers,a demand for the highest quality, exceptional design and outstanding customer service,while continuing to prosper as a business guided by respect,integrity and creativity,to be trendsetters in the world of modern & organic fashion.
Our mission is committed to promote the alternative cropping of organic,pesticide & chemical free
fibers: bamboo, soy & milk protein, organic: cotton, linen,tencel, hemp, silk, corn....
Extraordinary design is our signature.
Natural fabrics are our passion.
Comfort is our nature