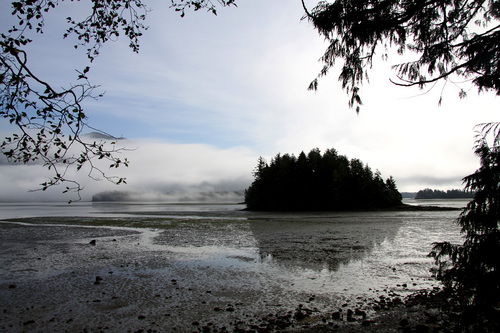 Tofino Botanical Gardens are twelve acres of gardens, forest, and shoreline that explore the relationship between culture and nature. Tofino Botanical Gardens Foundation, a non-profit registered Canadian charity operates educational programs and provides information about temperate rainforest conservation.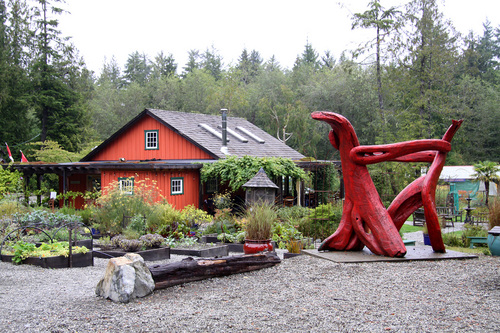 A network of paths and boardwalks will take you from the Café and Gift shop around the flower, herb and kitchen gardens, the duck pond, and Children's Garden into the forest, where clearings have been transformed into a series of pocket gardens, art installations and garden buildings.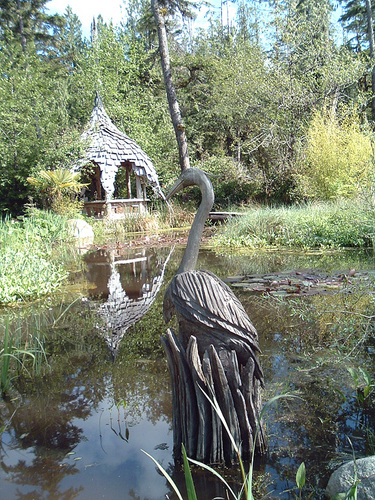 Some of the pocket gardens display plants that once thrived in other coastal temperate rainforests around the world. Garden buildings include the "historic" Bernardo O'Higgins homestead, the storytelling hut made by acclaimed local artist, Jan Janzen and two bird blinds overlooking the Tofino Mudflats Wildlife Management Area. The art installations are all made to survive or weather in the rain, and provide a cultural counterpoint to the surrounding natural beauty.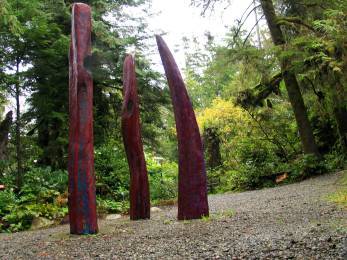 The mission of Tofino Botanical Gardens is to inspire conservation of the world's Temperate Coastal Rainforests

We are dedicated to the cultivation and display of plants native to the world's coastal temperate rainforests, and to research and education programs to improve knowledge and understanding of the ecosystems of the UNESCO Clayoquot Sound Biosphere Reserve.

We hope that Tofino Botanical Gardens will help people of all ages to develop an interested and caring attitude that will encourage them to take action for temperate coastal rainforest conservation.

We believe in the Preservation of the last remaining Old Growth Forests of Clayoquot Sound.

We understand that a sense of humor helps in this effort.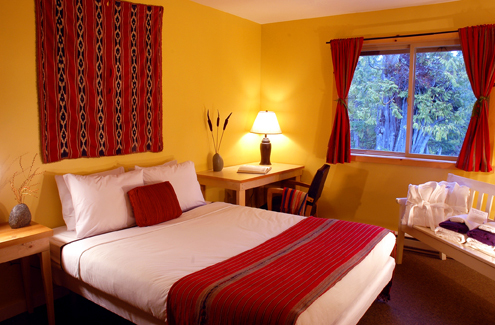 At our Ecolodge at Tofino Botanical Gardens, we provide affordable accommodation for the conscious traveler in a comfortable, clean, quiet and friendly environment. The amenities include a commercial-grade guest kitchen, large open dining room & lounge with a fireplace, library, laundry facilities, free wi-fi, a surf wash & dry station and an outdoor firepit with plenty of firewood. We provide complimentary tea and coffee throughout the day and mornings will showcase our "Oatmeal Bar": fresh, hot, organic oatmeal and a selection of house-dried fruits, organic nuts & seeds for you to customize your oatmeal. Breakfast will also include juice, milk, fresh fruit, a fresh-baked item of the day (house-made muffins or pastries), bread/toast and a selection of locally-made preserves. It's a perfect, healthy way to start your busy day in Tofino! We place an emphasis on conservation and helping visitors to Clayoquot Sound learn about the people and natural history of the area. We're located in the 12 acre Tofino Botanical Gardens (admission is included with your stay!) about 2 kilometers south of downtown Tofino. We welcome groups, individuals and families.