Saturday Aug 14, 2010 - Sunday Aug 15, 2010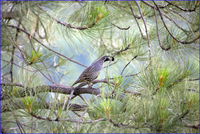 Boundary Artisan Studio Tour
Saturday August 14 and Sunday August 15
Saturday September 25
10am to 5 pm
This year's BAA studio Tour joins the Columbia Basin Culture Tour for this two day celebration of arts, culture and heritage in the Boundary and the Columbia Basin. Join us for a broad cultural experience which includes the Boundary Artisans in their studios as well as galleries, museums and art centres from Christina Lake to Eholt. With even more venues and expanded to a full weekend of fun, you are invited to discover the cultural and creative face of the Boundary at the 4th Annual Boundary Artisan Studio Tour.
A second Saturday Studio Tour Day on September 25, will allow you to visit those artisans that you missed in August or go back for a second look. The BAA studio tour is a great excuse to discover the creativity in your own neighborhood, or take a road trip to experience the inspiration in studios farther afield. Self directed and free, just grab the map and go.
Participating Members:
Please click on the member name to get more information.
1
Joybilee Farm, Robin Dalziel


Box 667, Greenwood

2
Spencer Hill Orchard and Gallery , Crystal Morrison


5315 Spencer Road , Grand Forks

4
Pottery Etcetera, Marita & Walter Fiebiger


3270 Hall Frontage Rd., Grand Forks

7
Bonnie Popoff, Artist


#49 7225 Boundary, Grand Forks

8
Gallery 2 - Grand Forks Art Gallery, Tina Bryan


524 Central Avenue, Grand Forks
Click on Boundary Artisan Studio Tour - Booklet to print this tour as a PDF file. (Adobe Acrobat reader is required to print this file)


Contact Info: