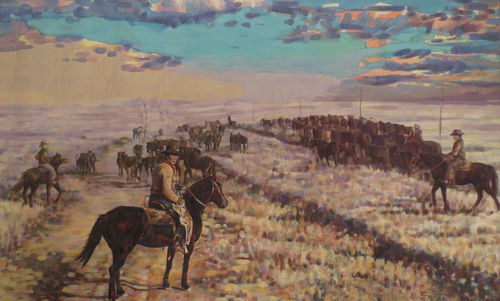 Dusty Trail 50 " x 40"
Watercolour on fabric. Portrait of Ed Peterson.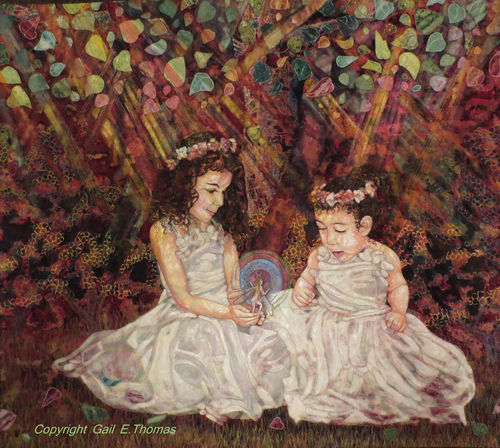 Imagination of Innocence 45"x 40"
Portraits painted on fabric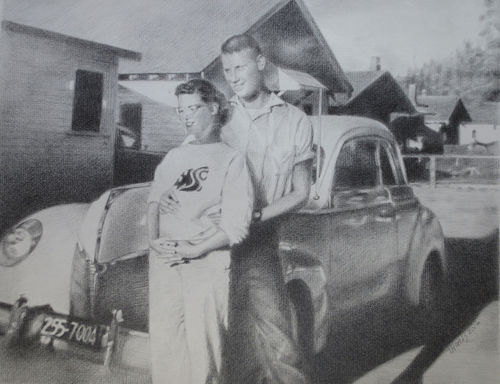 Paula and Howie 11" x 14"
Pencil drawing on paper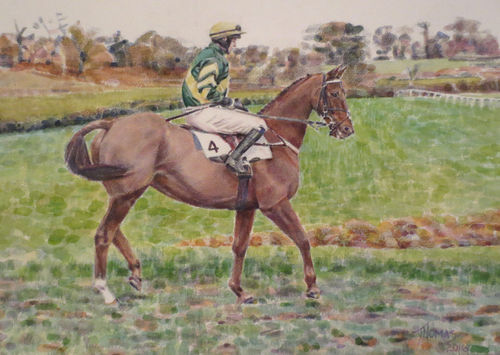 Born to Run 15" x 20"
Watercolour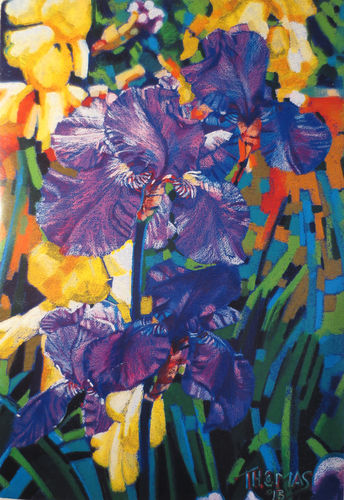 Blue Iris 20" x 30"
Oil pastel on coloured paper
As well as portraits Gail works with flowers and landscapes.