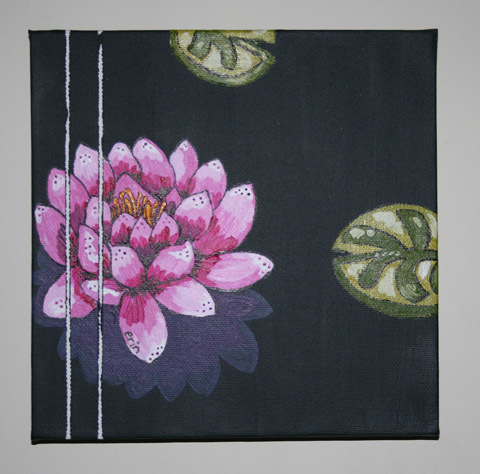 A pink lily, a sign of rebirth, as part of a series of flowers I painted to show at Harris Flowers in Vernon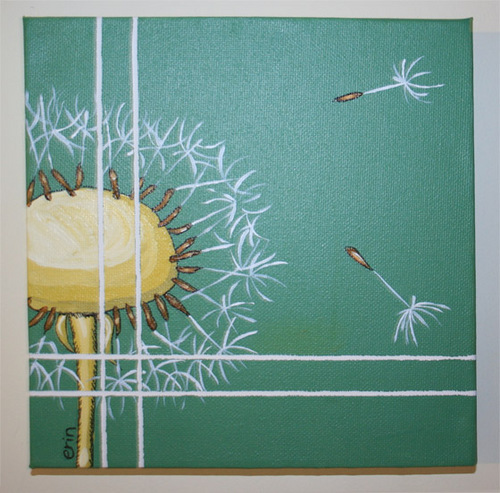 Dandelion painting with racing stripes! One of a series of flower paintings I did for showing in Harris Flowers in Vernon.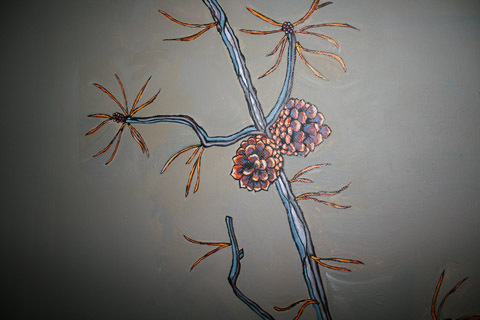 A Lodge Pole Pine branch, part of a painting I did for Gallery Vertigo's "Not With a Bang but with a Whimper" show.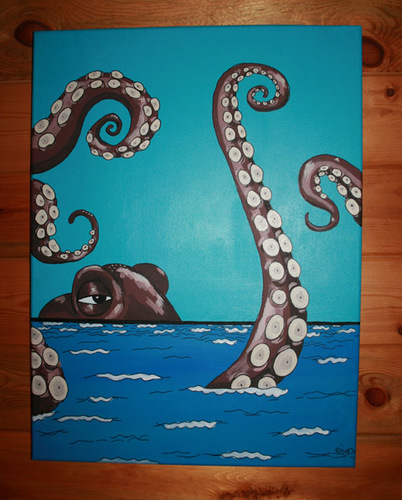 I love octop..um..octopai! This is Inky, a favourite of 2009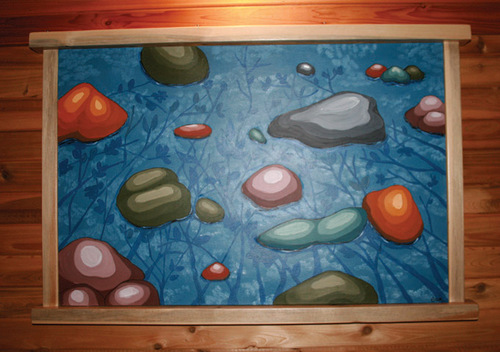 This is a beautiful creek by my house called Cherry Creek, I painted this in the winter to remind me of less snow covered days.