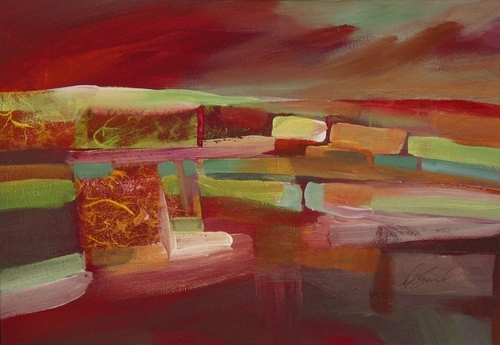 Desiree Bond's artwork encompasses bold impressionism with an exciting use of colour and design. Arcylics on canvas and paper are her preferred medium but her work also incorporates watercolour, collage, photography and monoprinting.

"Like many artists, the inexplicable drive to create can be overwhelming. I just have to make something... make a mark on a paper, arrange a pile of stones, bend a wire into a curve, and then bend it again. Through no conscious thought, I am constantly arranging and rearranging the world around me, examining what I see, then reinventing it. The truth is, if I had any common sense, I would give it up. However, I suffer from the 'must make it' affliction that plagues the creative mind and feeds the soul of artists everywhere."

Desiree paints full time, living in Victoria BC with her husband and two daughters.