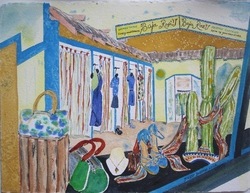 Baja Rosi's - watercolour collage celebrating their 10th Anniversary in Langford 2012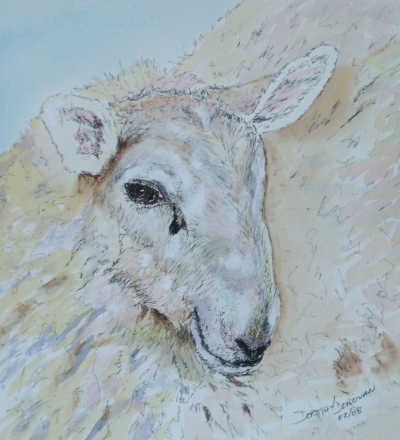 Fluffy Sheep

On our paint outs, we sometimes visit local farms. This fluffy sheep was a little aprehensive at the camera and different people but put on a cute little smile for us.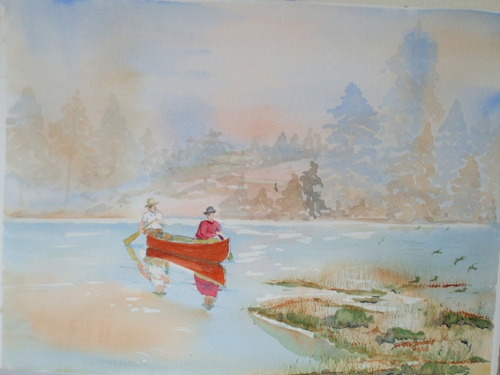 At end of Day

Calm and serene, men coming in from a fishing time out of the fog and atmosphere. Sold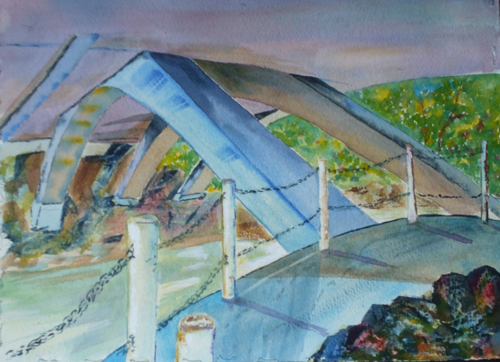 Many Shades of Grey

A local bridge shows the many reflections in the otherwise grey cement bridge.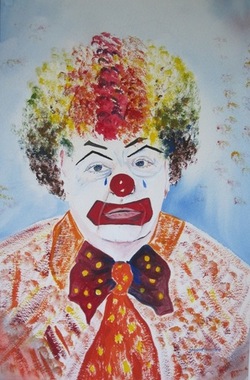 Ronnie The Clown

Anyone can be a clown and have fun. This is one of many clown pictures I did in series this year from this size of 15 x22 down to 2 x 1/2 tiny miniatures. See website for more clowns.