I ENJOY CREATING CLASSIC VESSELS THAT BRING DIGNITY & BEAUTY TO THE DOMESTIC RITUALS OF DAILY LIVING.

Plate: oak leaf design (satin-matte glaze)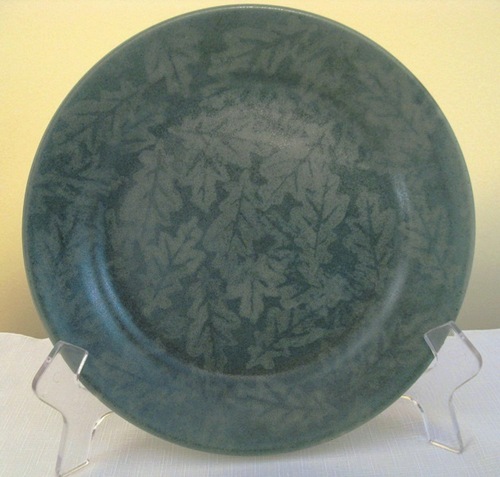 Tableware items are made from a porcelainous clay (^6) and include
casseroles, pitchers and tumblers, teapots, cream & sugar, mugs,
serving bowl sets, pie plates, rice/noodle bowls, butter bells, rays,
Ikebana vases and more.
FOOD SAFE glazes only. May be used in the oven, microwave & dishwasher.

Mugs: 5.5 inches / 14 cm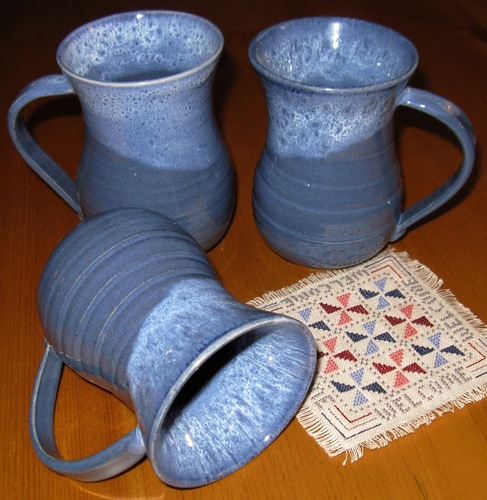 Below Left: Decorative saggar-fired eggs/Maracas; ~3 inches/ 8 cm.
Right: Raku Horsehair style vessel - 7 inches.
The black hair lines are unique each time.
These vessels are hand-burnished, have no glaze, and
thus are NOT WATER-TIGHT or FOOD SAFE.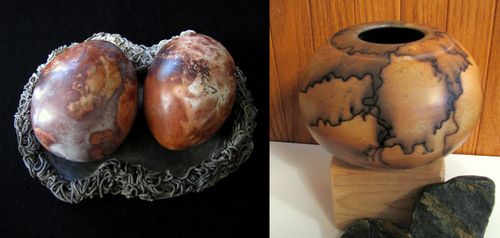 A variety of my pottery displayed at a local show.


I am a founding member of the South Vancouver Island Potters Guild (~70 members),
past President, Program Coordinator and now as the librarian.
I also participate in the GARDEN CITY POTTERS group in Victoria, BC.