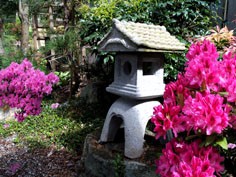 The Horticulture Centre of the Pacific, (HCP), which includes The Pacific Horticulture College, is located in the Municipality of Saanich on southern Vancouver Island, British Columbia, Canada.

A nonprofit organization founded in 1979, it manages 103 acres to demonstrate sound gardening practices using the diversity of plants that can be grown in this area, to preserve natural plant and animal habitat, and to provide a unique environment for preparing students for careers in horticulture. It relies on public funding, on local businesses, and on its own fundraising activities to support these activities.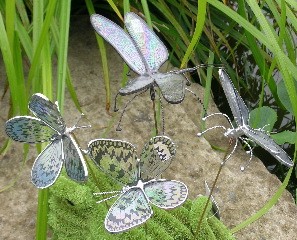 PLANTS

* Plants are for sale all year, displayed near the office.
* Spring and Fall big plant sales ( Calendar )
Plant lists are online before each sale.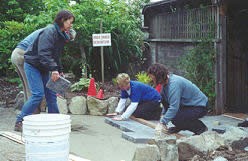 Pacific Horticulture College

The Pacific Horticulture College is an accredited private college operated by a registered non-profit organization, the Horticulture Centre of the Pacific (HCP). The College is located on the HCP grounds in Victoria, British Columbia, Canada- 103 acres in all, of which five are inspiring and educational gardens where students carry out their practicum learning. These ornamental demonstration gardens illustrate habitat planting - the grouping for display purposes of plants with similar cultural requirements to conserve labour and water, attract birds and butterflies - and demonstrate different landscape styles.
The HCP has been training individuals in the knowledge and practical skills required for a career in the ornamental horticulture industry since 1987. Due to the HCP's special relationship with many of Victoria's affiliated garden clubs and societies, the Pacific Horticulture College offers specialty lectures from local individuals recognized for their specific area of expertise. These enriching lectures augment the provincial curriculum, as instructed by the college staff.
Victoria Master Gardener Association

The Victoria Master Gardener Association is a group whose members have successfully completed a Master Gardener course and have completed or are completing the necessary volunteer hours to reach full status. Although most of us have taken the Master Gardener course through the Horticulture Centre of the Pacific, we welcome Master Gardeners trained elsewhere.

We volunteer at community events such as plant sales, garden shows, or other events with a gardening component. We also are involved in projects such as detail mapping of plant placement at the TLC's Abkhazi Garden, or helping with community or school gardens in the Greater Victoria area.

As stewards, not owners, of the earth, we believe that we must work with nature, not attempt to control it. The Association encourages a multifaceted approach to gardening problems and emphasizes the promotion of plant health, the use of environmentally responsible solutions, and the employment of Integrated Pest Management.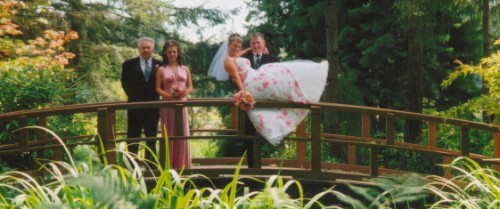 Garden Weddings

Our gardens offer beautiful settings for your outdoor wedding ceremony -
beneath a huge eucalyptus with a lake view,
on a curved bridge over a stream, or any other garden spot you choose.