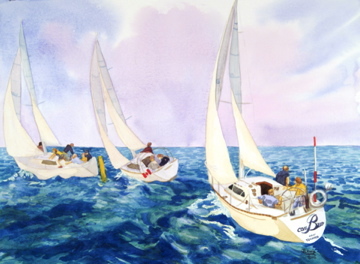 Few things are as exhilarating as an evening racing with a strong team! "Rounding the Mark" is a brilliant watercolour that attempts to capture the golden moment.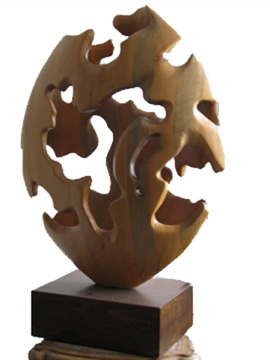 Created out of Ponderosa Pine and taking over two years to craft this form is reminescent of a fossil or seed, long past it's use yet still beautiful. "Large Oval Form" is 42" tall and 36" wide and has a finely finished surface.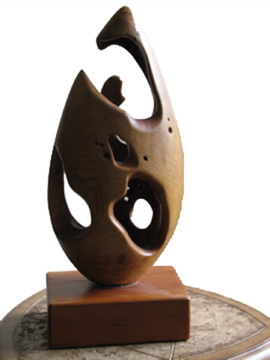 This is one of a series of Oval Forms which are inspired by the actions of time and water. This sculpture is stained as well to create a subtle difference between the outer and inner sides. I call it "Ancient One".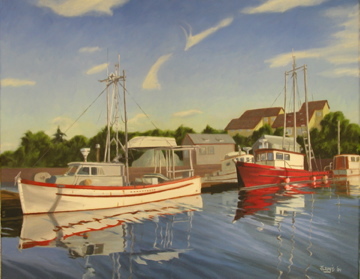 On a lovely summers evening the sun never seems quite ready to go down. these work boats are resting for the night only to return to the sea at dawn.
"Evening, West Bay Marina" oil, 22"X28"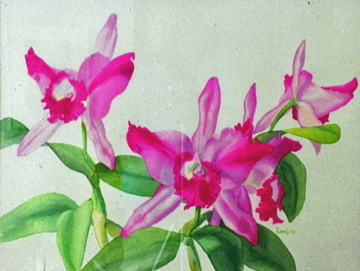 Orchids fascinate with their colour and form, magnificent in their sturdy blooms and definitely worth the year long wait!
"Grand Cateleya." Watercolour, "28X32"