Woolly mammoth tusk pendants. one of a kind. $245 to $285 each hand made in Victoria BC James Morrow.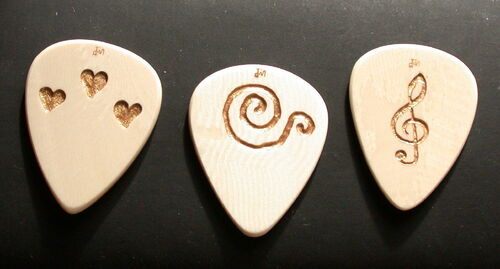 Woolly mammoth tusk guitar picks. $75.00 Sold Out.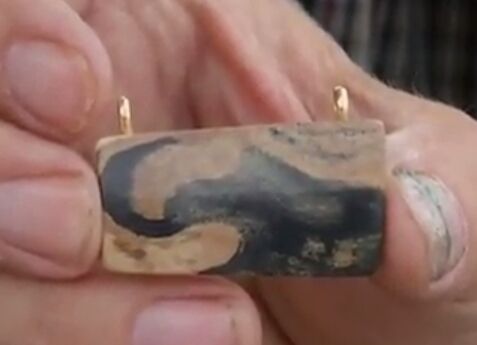 James Morrow Design Woolly Mammoth tusk pendant. hand made in Victoria BC James Morrow $545.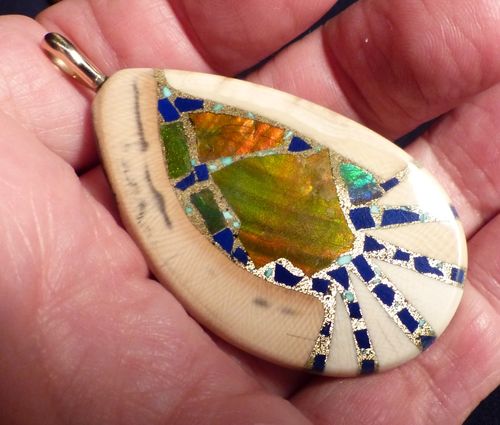 Mammoth Mosaic pendants inlaid with semi precious stones ammolite and gold dust. $498.00. Available as of Feb, 2022.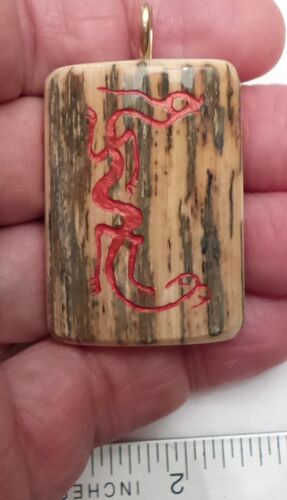 James Morrow Jewelery designs are unique hand-made styles. This tusk is from the remains of the ancient woolly mammoth elephant. The tusks used are estimated to be over ten thousand years old.
--------------------------------------------------------
Jewellery is inlaid with precious and semi precious gemstones and other exotic elements. Each piece is polished to perfection to protect and enhance, ensuring many years of enjoyment to wearer and viewer alike. Not mass-produced,
No sweatshop, No slave or child labor.
--------------------------------------------------------
Rare mammoth tusks like these have been unearthed in the Old Crow River area of the Yukon. Tusks with little or no damage are extremely hard to come by. Most are damaged by the gold mining equipment. At this age you can expect the nice array of textures and colours. Nova Scotia born James Morrow has been crafting jewellery and other items using mammoth tusk exclusively. Practising new and innovative techniques for well over thirty years.
See James at his kiosk in the summer months on the Inner Harbour below the Empress Hotel, The Place of Mud.