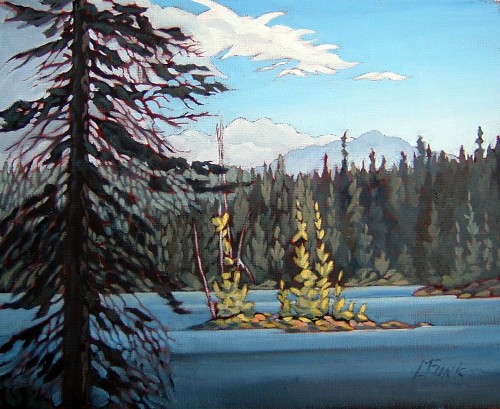 Leslie Murry Funk was born a middle child in a large Mennonite family living on the prairie, little attention or recognition was given to artistic endeavours. In spite of the creativity in art and music exhibited by both his parents they gave little value to these explorations. Undaunted Les began expressing his art through painting starting with oils and moving on to explore watercolour. He was inspired during high school by an art teacher who became a mentor, showing an interest in nurturing his skills.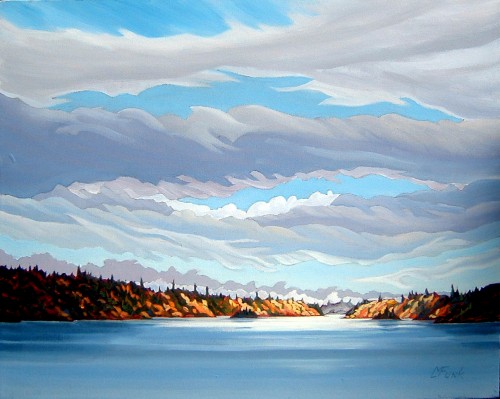 His oil paintings articulate texture in the movement of trees and clouds. Capturing prairie scenes, the interior of British Columbia or the gulf Islands these paintings express the natural beauty and unique qualities of these places. At times billowing clouds, rugged trees or rays of light cast across the sky endowing the paintings with a drama which suggests strong spiritual connections with nature. It is not surprising to learn that the artist has a powerful spiritual foundation which has dominated most of his adult life. This appreciation for the gifts in nature we see before us is reflected in a variety of ways, from the quiet appreciation to bold wonder.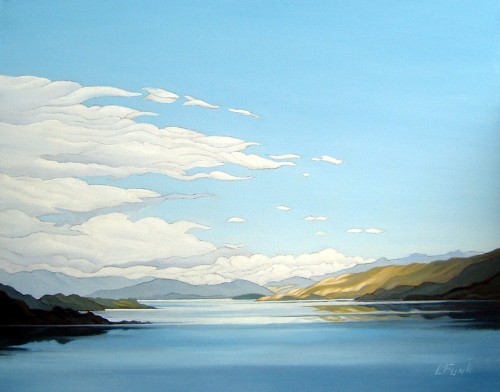 Working in oil, as his major medium, Les has demonstrated a great degree of control over the medium allowing him to organize the painting while at the same time letting it evolve into its own expression. Nature is translated into flowing colour and motion.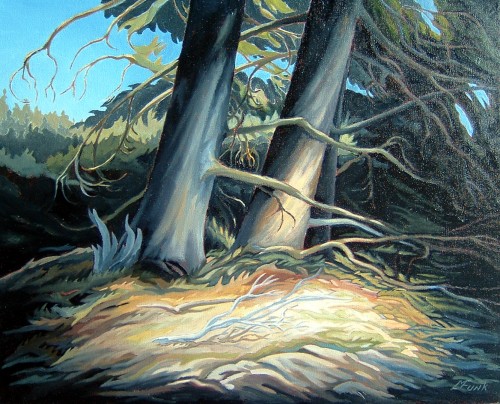 As an active member of the Federation of Canadian Artists Leslie (Les) Murry Funk has shown his work in numerous juried exhibitions and galleries and his work may be found in private collections ranging from across Canada to Germany, Japan and around the world.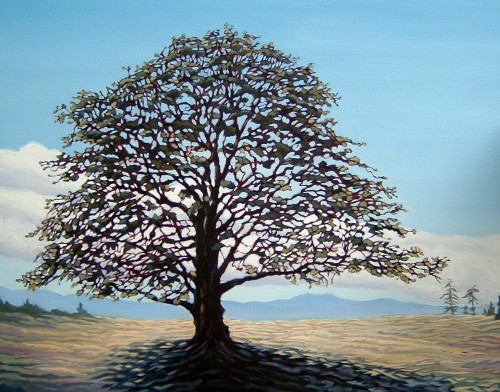 To view more of Les work or set up a studio visit please feel free to contact the artist directly.