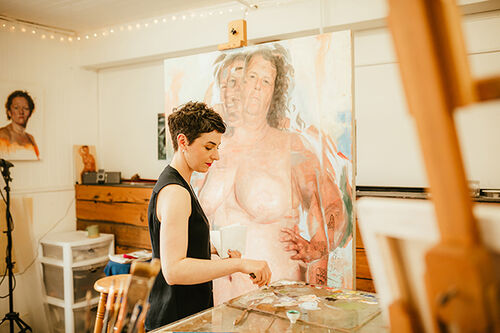 Nicole Sleeth has taught drawing and oil painting in her atelier classes for over 10 years. With a relaxed, practical approach, she has helped beginners and advanced students alike improve their drawing skills, add shading, and learn to paint. In 2021, Nicole decided to create and share a series of online art classes. Now you can access these lessons and learn at your home!

The lessons are divided into three categories: Drawing, Painting, and Studio Skills. The Drawing and Painting categories have instructional courses and lessons to teach you how to draw and paint realistically from observation. Studio Skills are shorter videos that help you get the most out of your materials and practice.

Subscribe to immediately view all videos, or purchase an individual video (or set of videos) for lifetime access if preferred.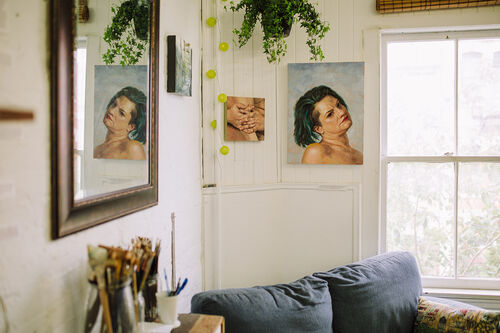 Are you looking to further develop your art skills, or are starting from scratch? No matter where you're at in your journey, Nicole has developed a collection of online art courses to guide you through developing your skills for oil painting, drawing, and more. Each course is individually narrated and designed for you to follow along at your own pace.

Learn important skills through these tutorials such as how to apply oil primer, how to varnish an oil painting, colour theory and colour mixing and more. Each course is available for purchase, or subscribe monthly, or a yearly membership, and access all course materials 24/7.

Keep an eye out for new content added, and sign up for the newsletter to be notified first of any new online art courses when they become available.