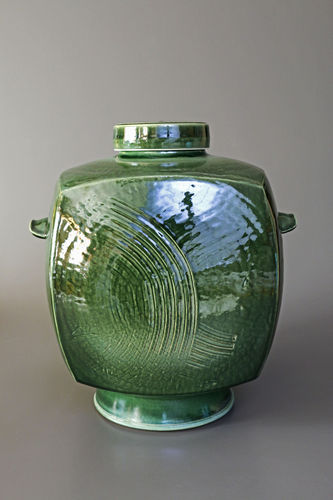 Much of Derek's recent work has been hand-built using slabs of clay joined together, using wooden supports created for the purpose. Basic forms are enhanced with layered textures and thrown additions for necks, feet and lids. Transparent glazes help to highlight the textured imagery. The work is fired in an electric kiln to 2200 degrees Fahrenheit.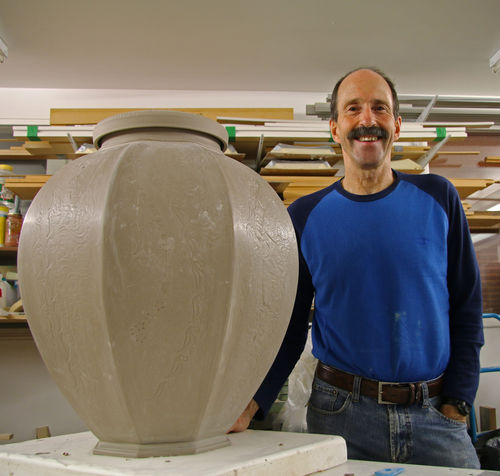 Highly complex wooden supports are required for the large scale pots, and handling the forms when they are still malleable is quite a juggling act, but necessary when adding tops and bottoms. The above photo was taken to illustrate the scale of the pot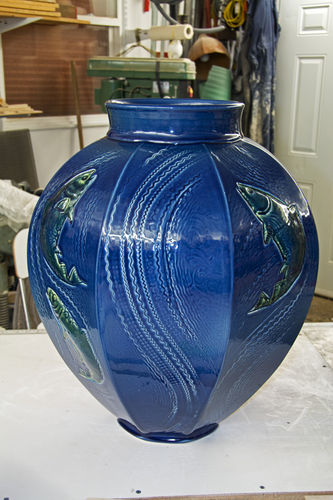 This is a finished jar titled "Container for the Salish Treasure" which incorporates images of leaping salmon that are raised in relief above the plane of the 8 sides.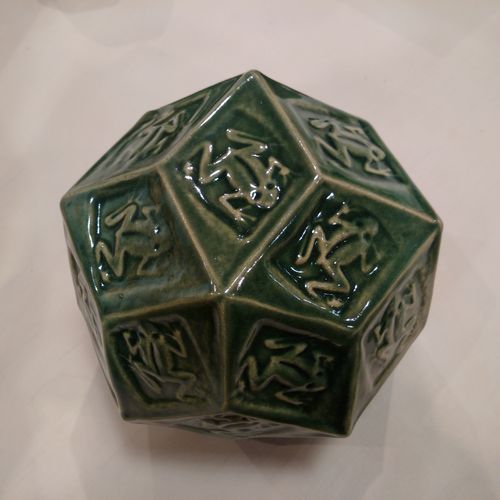 This spherical form is a recent digression into mathematical spherical approximations. They are very challenging to put together, and sadly no forms are available to help me in the process of creating these hollow works made with thin slabs with patterns embossed. This particular frog-infested object is about 8" in diameter and consists of 30 identical sides. Its mathematical description is: 'rhombic triacontahedron'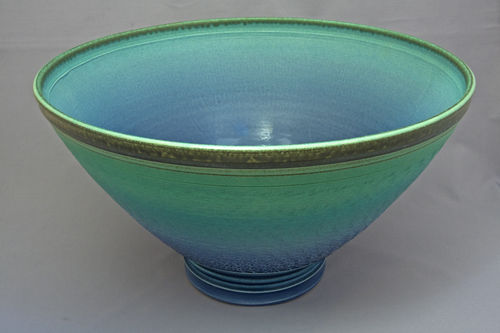 Large bowls are another mainstay of Derek Kasper's studio practice. His larger work can be found in The Avenue Gallery on Oak Bay Avenue in Victoria and also at B & K Jewelry and Gifts in downtown Sooke. His work can be purchased in shows with the Arts Centre at Cedar Hill, the South Vancouver Island Potters Guild and with the Pacific Rim Potters at their show on Richmond Road in Victoria.