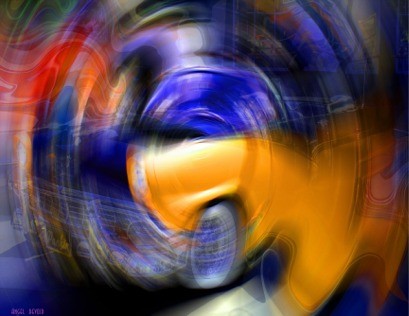 Check out Angel Devoid's lastest Art Work... Angel Devoid has introduced some new pieces to his art gallery.
*
Owned and operated by Victoria's award winning Rage Artistic Hairstyling Team.
*
Many years of qualified experience in haircutting and colouring for both men and women.
*
Our stylists have won over 22 haircutting and styling awards, retaining the Victoria Regional Championships in Hairstyling for 5 consecutive years.
*
12 years Master Haircolorists and platform styling team for Clairol Canada, performing at many ABA and HABC shows and Conventions across Canada including Victoria, Vancouver, Calgary, Regina, Winnipeg, and Toronto.
*
Voted one of the "Best of Victoria" peoples choice awards sponsered by Victoria's popular Monday Magazine.
*
A quiet location adjacent to our art gallery, offering a truly unique and artistic hairstyling experience.