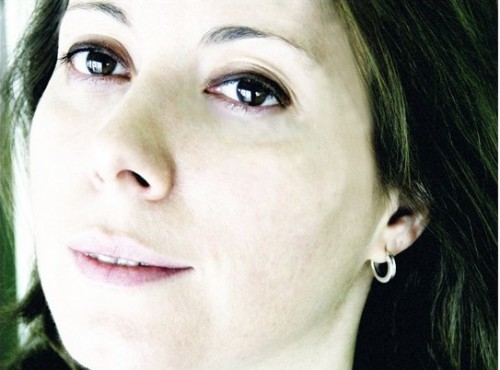 About Julia Kipshidze

I was born in Tbilisi, Georgia in 1969. In 1977 I became a student of the Vakhtung Chbukaiani Ballet Academy. I received my diploma as Ballet Dancer in 1988. I took part in many performances at the Georgia Ballet Theater: "Swan Lake", Don Quixote", "Nutcracker" and many others.

In 1989 I attended the Academy of Sport in Tbilisi, Georgia and received my Diploma in 1992 as a Coach of Rhythmic Gymnastics and Teacher of Physical Culture.

In 1999 I was invited to dance with Tbilisi Musical Theater of Abashidze. My dance performances in Musical Theater were created by Georgian choreographers, one of them world renowned Giorgi Alexidze. He has his own unique style of modern dance performed to classical music. During this time I was also teaching ballet classes. It was a wonderful learning experience, exchanging dance ideas and styles with dancers from many other European countries.

In 1995 I was invited to work with National Team of Rhythmic Gymnastic of Georgia. I was working with Georgian Gymnasts who took part in the Olympic Games in Atlanta, USA, 1996. My student Eka Abrami received Most Elegant Gymnast award.

Following the 1999 Olympic Games I was invited to Limasso, Cyprus, School of Rhythmic Gymnastics as a Ballet Teacher and Choreographer. I helped prepare the routines for the International Championship held in Japan.

In 2000 I was invited to Prague, Czech Republic as Coach and Ballet Consultant. I prepared the National Team of Centre of Centre of Rhythmic Gymnastics for the International Championship of Europe.

In 2001 I was invited to Toronto, Canada as Ballet Teacher and Choreographer for the Canadian Rhythmic Gymnastics Club and the Kalev Estienne Club and Dance Company of Esthetics.

I also taught at the Burlington Rhythmic Gymnastics Club and the Seneca College Club of Toronto. I prepared girls from Burlington for the Los Angeles competition where they received three 4th places with competitors from over twenty countries. I also enjoy teaching private classes to dancers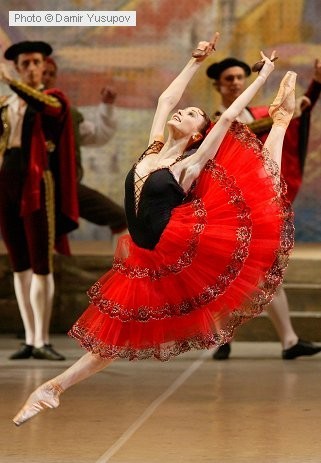 Russian Ballet Studio

is opening for adults and kids,
beginners and professionals at
Ukrainian Cultural Centre
3277 Douglas Street, Victoria,
BC V8Z 3K9
(250) 475-2585

Russian Vaganova ballet style,
unique and very strong ballet discipline.
We are happy to see you,
please call Julia at (250) 598-5484.
Pointe classes and choreography.

Classes for children 4-5 years old are 60 min.
The fee is $80 for 10 sessions
Classes for children 6 years or older
and for adults are 2 hours long
The fee for 10 sessions is $120.
At this level, drop-in classes are available
at $15 per hour.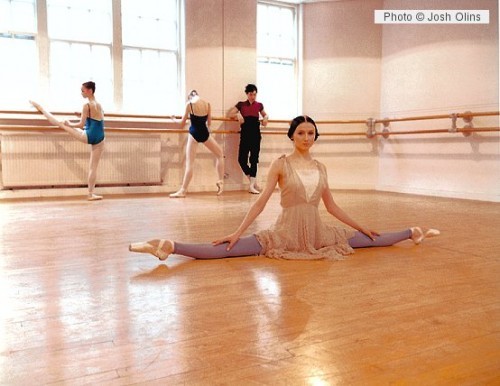 What is Vaganova Ballet?


Russian Ballet Style "Vaganova" is recognized as the best form of ballet exercise in the dance world.

This unique style of ballet helps to create strength, develop muscles, and create a truly elegant dancer. It is imperative that dancers focus on body, balance, coordination, and pointe work. Our style of teaching and classes focus on these elements.

We offer ballet classes both for professional dancers as well as for anybody who wants to study and learn the art of ballet.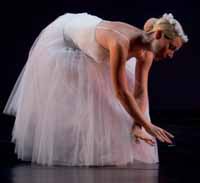 Ballet classes:
• Develop Strength
• Get stronger
• Tone your body
• Increase your flexibility
• Improve your range of motion

We have classes for students interested in starting ballet and for more advanced students who want to become the best in the industry.

Don't miss out on this opportunity to study Russian ballet and learn the real methodology of Russian Vaganova Ballet.

Daytime classes available on Tuesday, Wednesday and Thursday. Afternoon and evening classes available Friday, Saturday, Sunday, Monday.