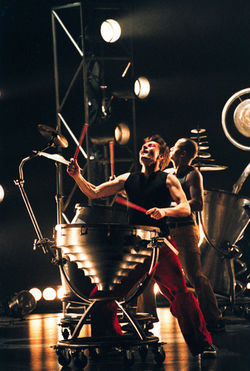 Gregory Kozak is an artist and musician based in Victoria BC on Vancouver Island, Canada. He creates functional musical instruments from some of the West Coast's shiniest and best-sounding recycled and salvaged materials. Most of the works of art are mobile and articulated and are designed as musical instruments.

Gregory's exclusive designs are featured in the international touring hit show "ScrapArtsMusic". A limited number of signed, hand-crafted original instruments are available for purchase by the discriminating collector.

Please enquire for more information.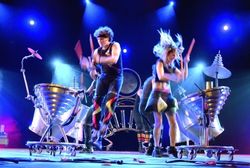 Gregory Kozak is the artistic director and
composer for Scrap Arts Music.

For more information on the group please
visit http://www.ScrapArtsMusic.com