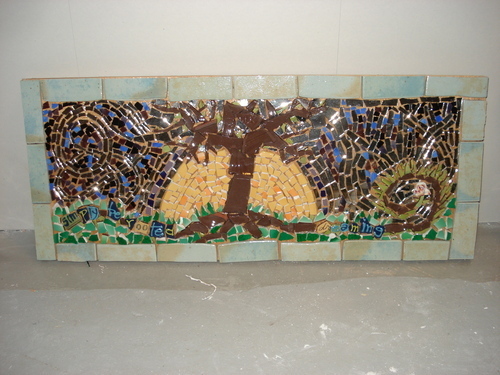 Part of a Tryptich this recycled mosaic is about the tree.. its strength and roots ...
mixed media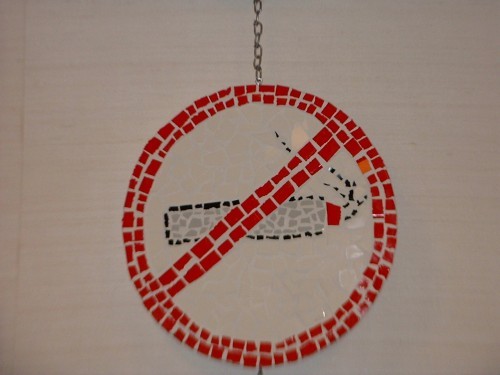 True Mosaic –This piece was made for 2002 International Health Conference A jest towards the habits we form and the habits we could choose to form

She represents the skewed view most Western women have of thier bodies. How in reality we are beautiful and vulumptous, but we want to see slender and perfect. This recycled mosaic is available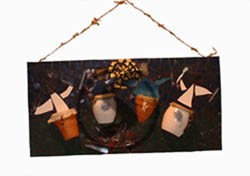 This piece made for the "Bang!the Drum Exhibit" with the Warrior Women artist collective. Represents the importance of tribal unity and the power of music, fire and the joining of ideas.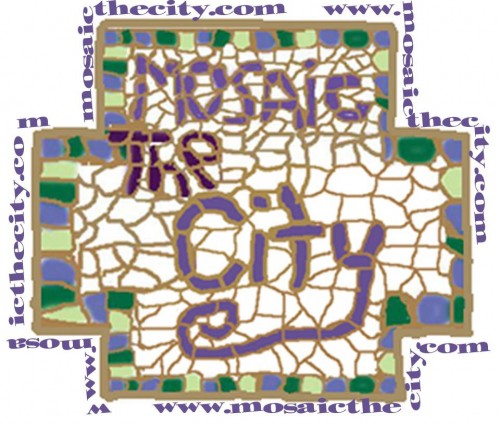 http://www.mosaicthecity.com/

Mosaic the City, is a multi-year initiative that will ultimately link the downtown core to other parts of the city via an art-lined artery. Project by project, neighbourhood by neighbourhood, friendship by friendship- creating Community Unity around this fine city.
Remember this idea was started with one artist and a vision, now three years and more then 1700 people later, Victoria has started Community Unity with a BANG!!