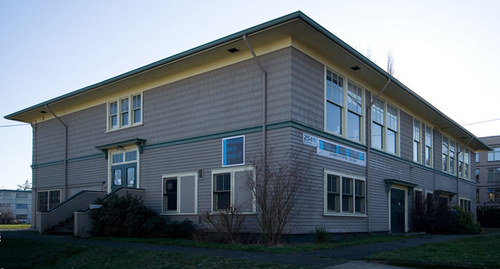 Located on the lower level of the Vancouver Island School of Art, the Slide Room Gallery originated from much of the same momentum that had fuelled the school itself: the desire
to contribute to the arts community in a way that maintained a high level of seriousness while also reaching a broader public, one that might be less familiar with contemporary art practice.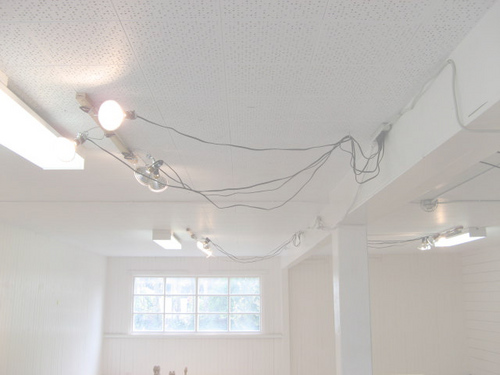 The space itself was originally used slide presentations including art history lectures and
visiting artist talks. With its open plan, abundant natural light and white walls, it seemed a
natural fit for an exhibition space, and still retains some of its 'schoolhouse' character in the
form of tongue-in-groove walls and linoleum flooring. These features add to the space's
current roles as both independent forum and teaching gallery, heritage building and community hub, 'blank slate' and retrofit.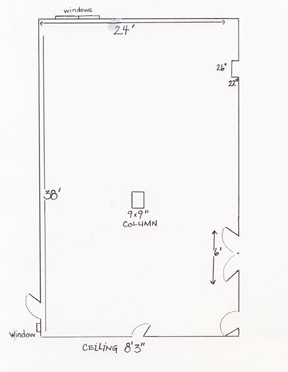 Submissions

The Slide Room Gallery is open to proposals for curatorial projects as well as proposals for exhibitions from individual artists. Submissions are accepted on an on-going basis.

To submit a proposal please include the following:
- project description [one page]
- artist statement [one page]
- current curriculum vitae
- slides, CD, DVD or other appropriate documentation [20 images or 5 min of audio or video]
- list of any special equipment required
- self-addressed envelope with return postage if you need material returned to you

Mail or courier your proposal to:
Slide Room Gallery
2549 Quadra Street
Victoria, BC V8T 4E1

For more information about the space or the submissions process please contact us at.
Exhibitions usually run for 18 days.