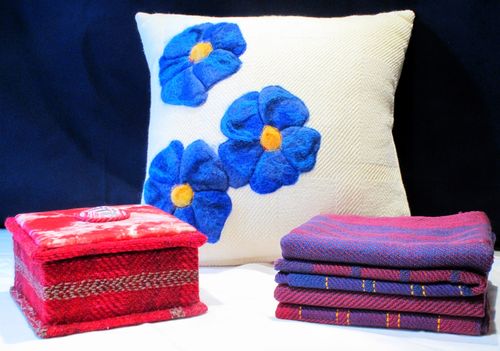 Christine is a fibre artist working with weaving, spinning, felting, dyeing and knitting to produce unique clothing and household linens. Her inspiration comes from nature in all its colours and textures.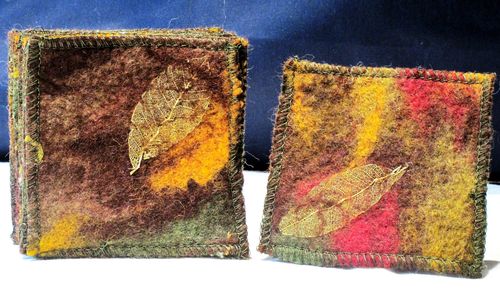 A collection of felted mug rugs on an autumn theme.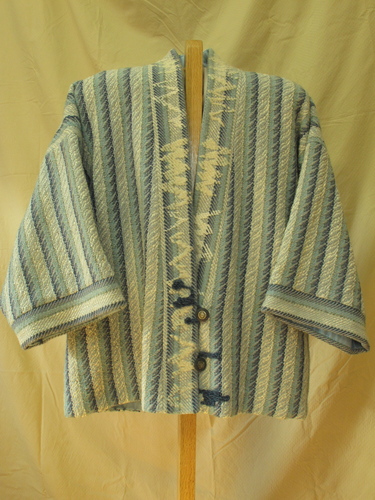 The handwoven Snowdrift jacket draws on imagery from Christine's many years in the Arctic.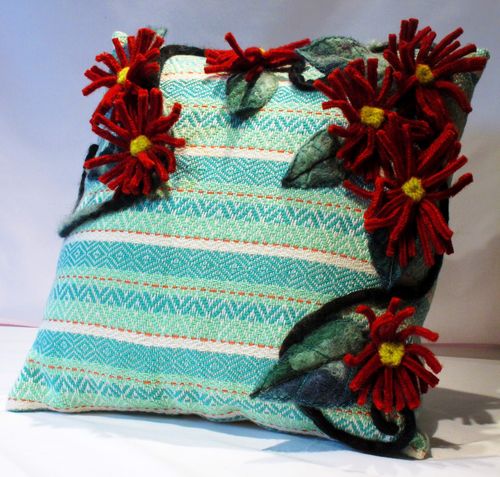 Funky cushions on a flower theme to enhance your garden room. Handwoven fabric with felted, appliqued flowers.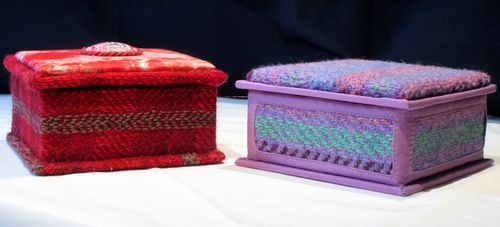 Hand-built boxes covered with scraps of handwoven and commercial fabric.
Commissions are welcomed.