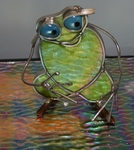 Glass Quirks, Sharen Johnston, Victoria
Stained Glass Art, Quirky Critters, and Three D Glass Models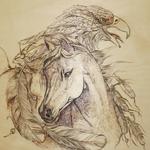 The Way of The Medicine Horse, Central Saanich
Medicine Horse Healing ~ Equine Facilitated Wholeness Gentle energy sessions with the herd of five Medicine Horses. We are also 'home' to eagles, ravens among many others.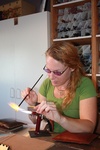 Nicole Valentine-Rimmer, Metchosin
Glassworker and metalsmith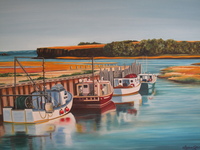 Catherine Gerus, Metchosin
Oil/Acrylic Painter on the Stinking Fish Studio Tour.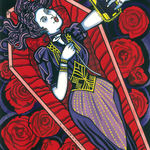 April Caverhill's bold and colourful illustrations, paintings and prints are published and exhibited internationally. Stay up-to-date on her shows and events by visiting aprilcaverhill.wordpress.com.