Total listings: 2 Showing: 1-2
Page:

[1]

Scool of the Arts, Public Gallery & Artswells Festival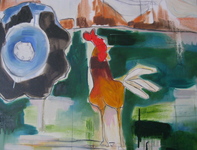 Fine Art Oil paintings Caroline lives in the small Artist Community of Wells British Columbia. Caroline has exhibited solo & group shows through out the region. Caroline has a few upcoming shows this summer in Wells. Please feel free to contact.